2021 Online Poomsae Events
Oct 29, 2021 - Oct 29, 2021 |
THE ONLINE POOMSAE SPOOKTACULAR & POOMSAE FALL-FEST
EVENTS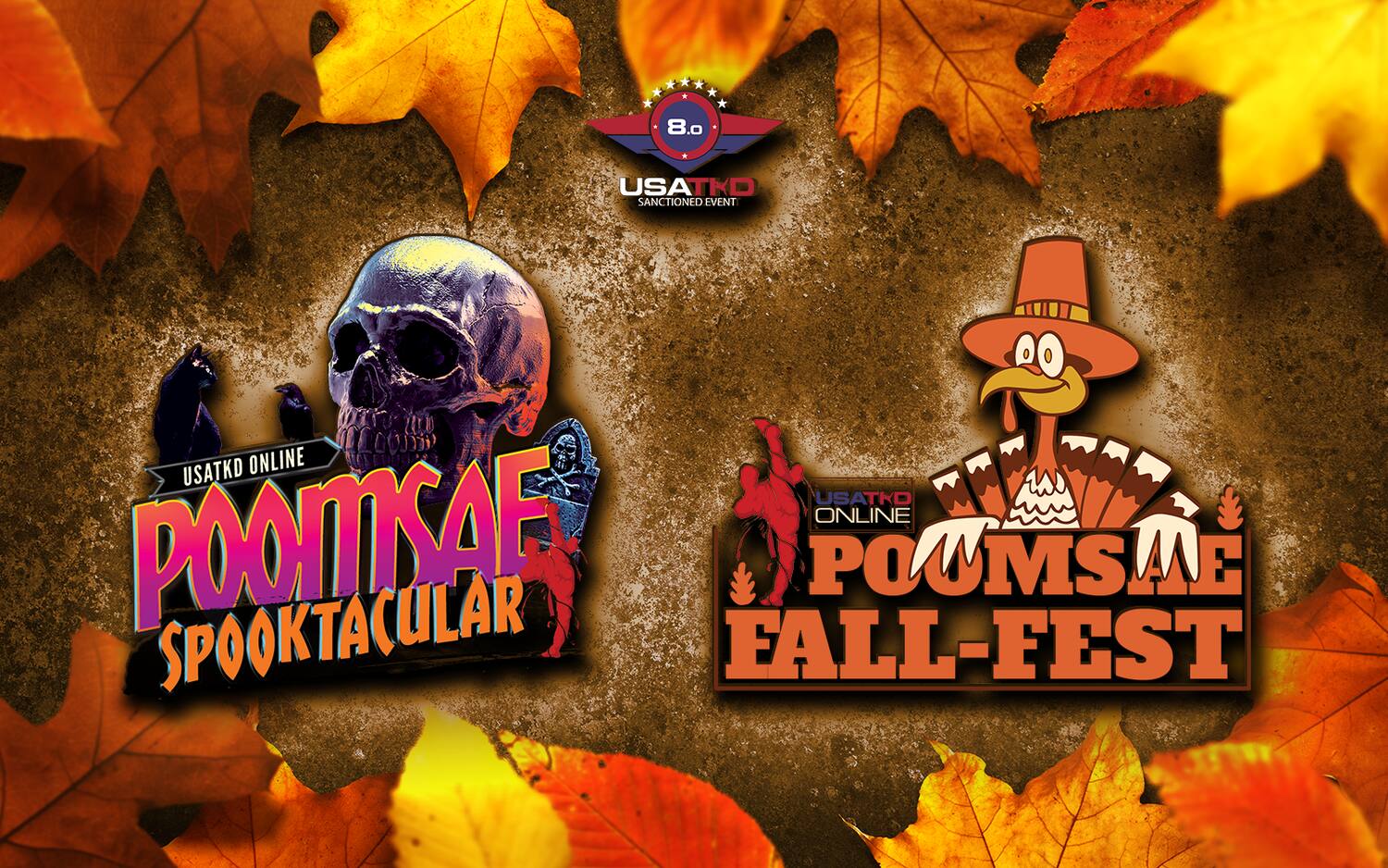 The Poomsae Online events are back and as we approach Halloween and Thanksgiving season, USATKD would like to introduce the USATKD Online Poomsae Spooktacular & Poomsae Fall-Fest events! These two open Poomsae events will be sanctioned as an 8.0 level event. With the Poomsae Grand Slam right around the corner and the Grand-Prix Final set to take place next year, this will be the perfect opportunity for Poomsae Athletes to showcase their skills and prepare for the upcoming Major Tournaments under the National Team Selection Pathways! See below for important dates:
Following the massive success of the Summer of Poomsae and the Online Poomsae Grand Slams USATKD decided to bring back the virtual events and this time with LIVE Scoring! USATKD will be partnering with Vaztic to provide live scoring along with the same high quality production as the previous events, with competition, play by play commentary, interviews and on-screen graphics providing a TV style broadcast, giving poomsae athletes the opportunity to be showcased on USATKD platforms.
The Poomsae Spooktacular event will be open to all belt colors in the Youth, Tiger, Dragon, and Cadet divisions for recognized poomsae. The 12-17 Freestyle individual division will also be part of the event for Black Belt Athletes.
The Poomsae Fall-Fest event will be open to all belt colors in the Junior and Senior divisions for recognized poomsae. Similar to the Poomsae Spooktacualr event, The 18+ Freestyle individual division will be part of the November event for Black Belt Athletes.
THE ONLINE POOMSAE SPOOKTACULAR & POOMSAE FALL-FEST
EVENTS