USA Taekwondo National Rankings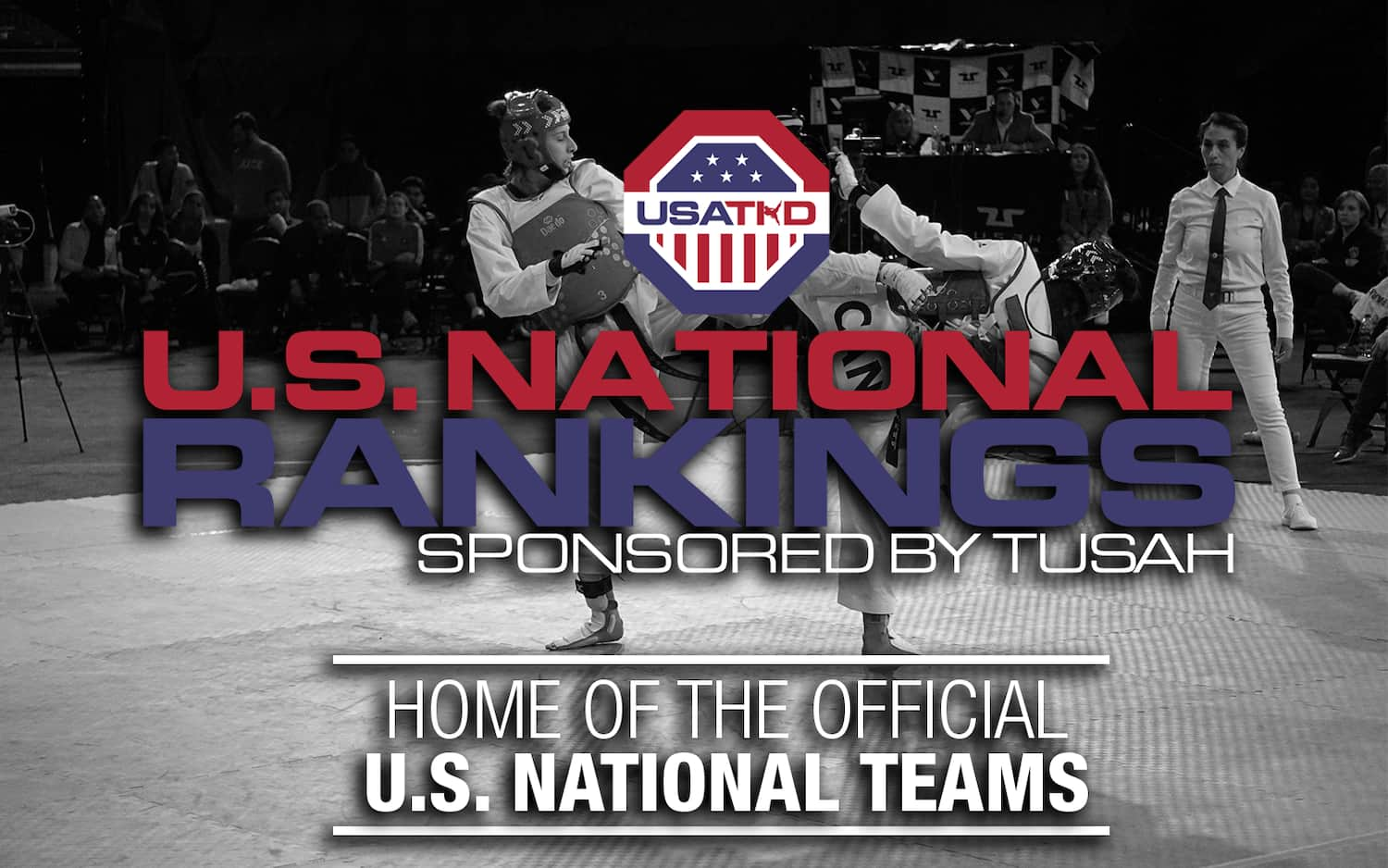 Welcome to the U.S. National Rankings Center, sponsored by Tusah!
The sections below contain ALL the ranking information you need!
The US National Ranking database system shows you not only your rank nationally but also, using the filters at the top of the column, allows you to see the rankings both for your region AND your state. Over time, this database system will continue to be enhanced with new features and optimizations. Official Coach Ranking will be coming soon.
U.S. National Rankings is a major part of the criteria for selection to the USA Taekwondo Athlete Academy - with qualifying athletes receiving access to exclusive training opportunities, exclusive apparel and, in the case of the most exciting prospects, international travel to World Taekwondo sanctioned events in order to get vital international experience as part of YOUR development as a future world class athlete.
Ranking Data:
Results will be updated frequently as they come in from state championships and events around the world. Check back regularly to see your progress and keep an eye on the event calendar to see which events you can attend to improve your points total and ranking!
If you see any errors,or wish to add your coach or your club to your athlete listing please email kcleveland@usatkd.org - remember to include your name, USATKD number and/or GAL number, division(s) and the information you wish to add or correct.