2020 USATKD National Championships
Jul 1, 2020 - Jul 1, 2020 |
2020 USATKD National
Championships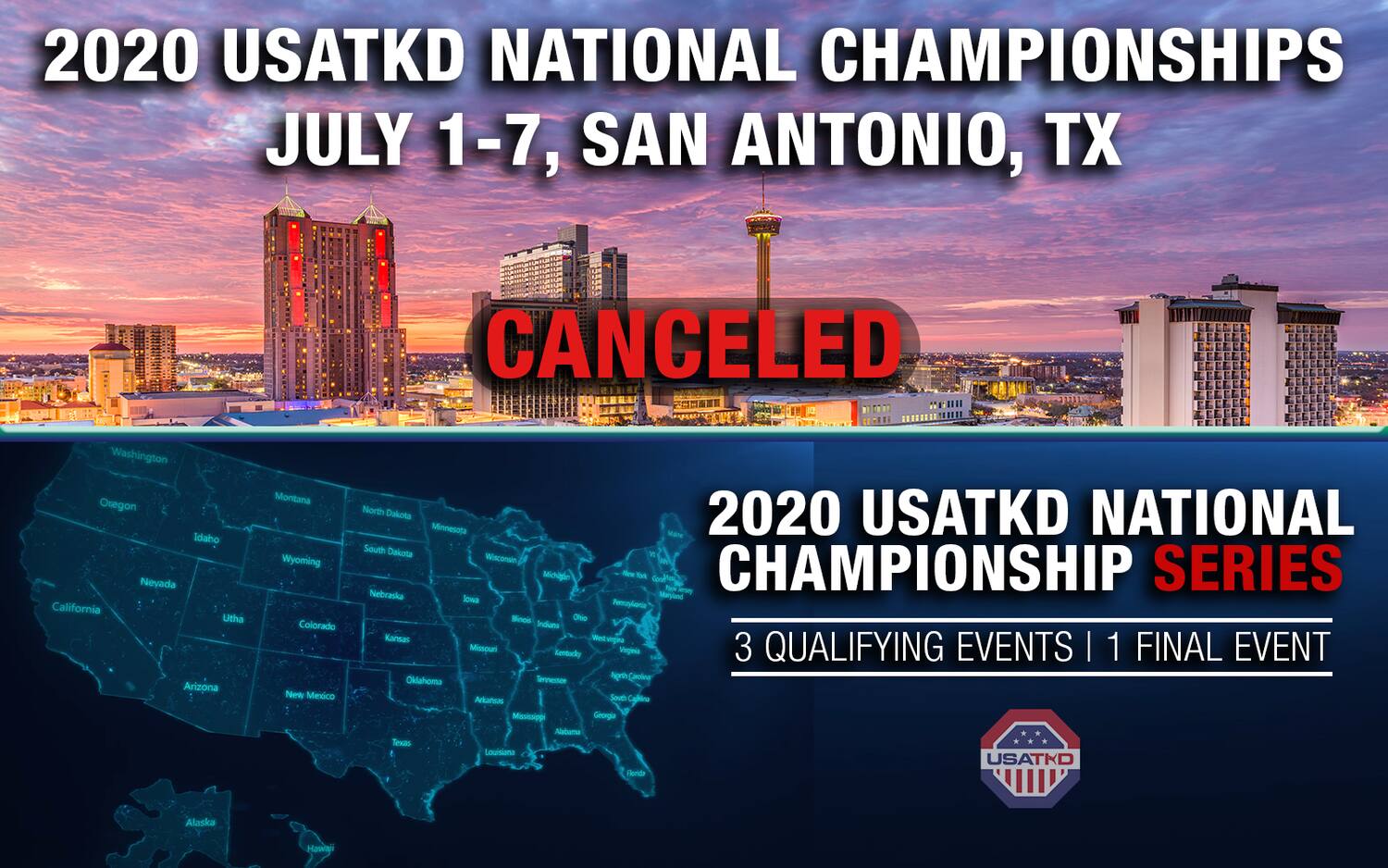 Due to ongoing issues related to the COVID-19 pandemic the 2020 USA Taekwondo National Championships in San Antonio, TX this summer have been canceled in order to protect the health and safety of athletes, coaches and spectators. With the entire world of competitive sport currently paused, and mass gatherings prohibited around the globe it became impossible to host such a major event on the planned timeline.
We would like to thank the state of Texas and our friends in San Antonio and at the Alamodome for their professionalism and understanding in needing to cancel the event. Discussions are already underway to host a National Championships there in the near future.
The USATKD National Championships are by far the largest Taekwondo event in America and we understand athletes, coaches, officials, and families look forward to this tournament, which brings the very best from across the nation together to compete each year. USA Taekwondo remained hopeful that Nationals could still be held, and explored every option, however after speaking with health officials in Texas and Colorado, a final decision was made that it would be impossible to ensure the health and wellbeing of participants and their families at this time. Click here to Read More.
2020 USATKD National
Championships