2020 Summer of Poomsae
Jun 24, 2020 - Jun 24, 2020 |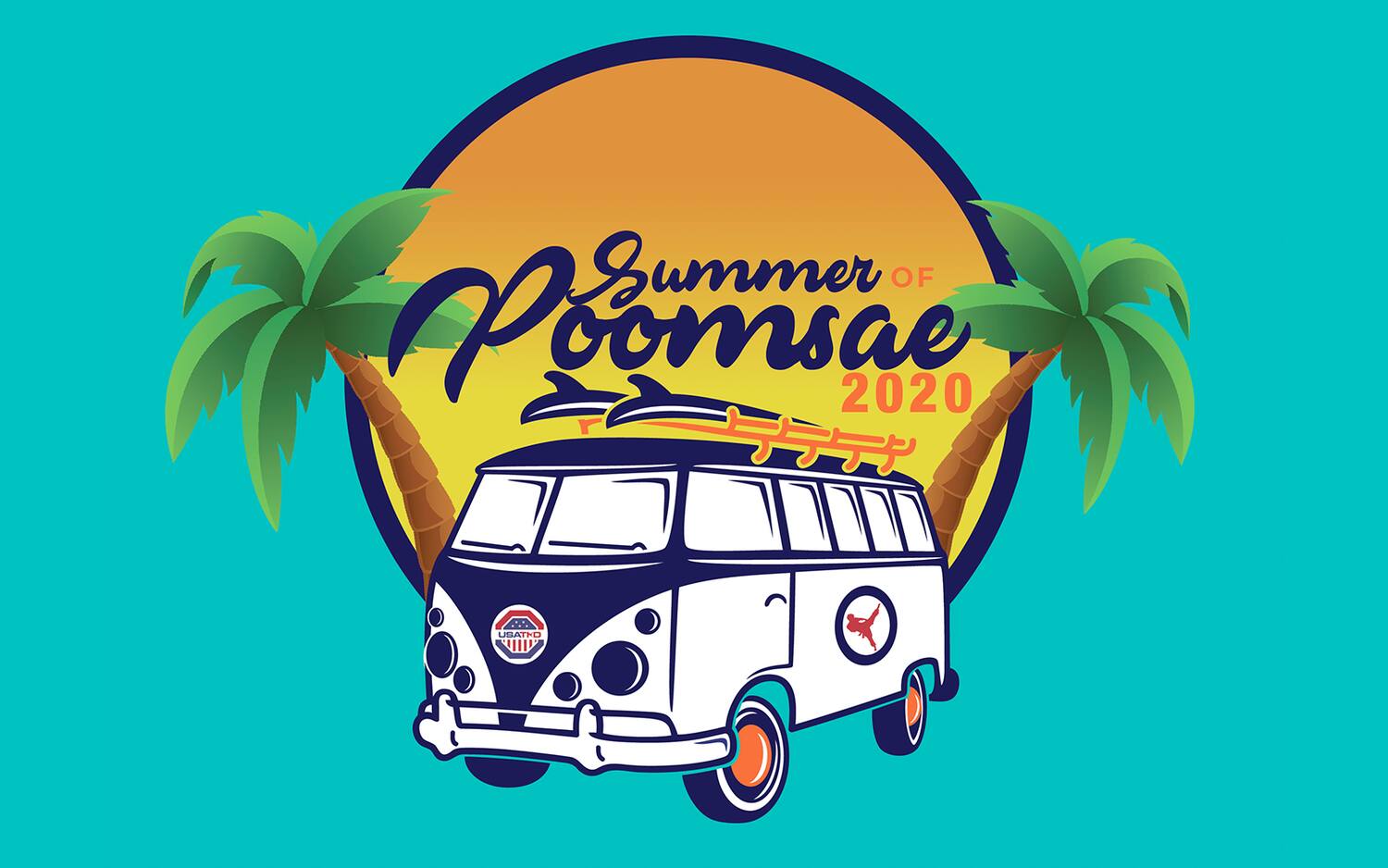 The Summer of Poomsae will be the first event which will carry weight in the National Team selection process. This broadcast focused event will see athletes from across the U.S. competing against each other online for several weeks in order to earn the first points ever awarded in the brand new U.S. National Poomsae Rankings.
With all the high quality live stream and production values that have become synomonous with USA Taekwondo events over the last couple of years, which was a substantial driving force that generated near 500,000 viewers during the 2019 Grand Slam Series. The Summer of Poomsae will provide unrivaled exposure to the many extremely talented Poomsae athletes, via a schedule of shows broadcast to the nation and the world online all through the long, hot summer.
The first Summer of Poomsae show will air on July 24th - a date of particular importance as the previously intended day of the 2020 Olympic Games Opening Ceremony - and will feature incredible Poomsae performances, play by play commentary, backstories on select athletes and interviews with star competitors. The competition will begin with the senior athletes, and will be followed by all other competitor divisions.
In another first, the event is open to both members and non-members of USA Taekwondo, providing the entire country, regardless of current level, the opportunity to compete, and importantly, be scored by international level referees - a unique and amazing opportunity to have your skills and progress assessed by some of the best judges in the world. As a benefit of membership, USA Taekwondo members will receive a significant discount on registration fees.
The event is sanctioned at 8.0 level and it will be the first opportunity for U.S. Poomsae athletes to claim their places at the top of the rankings.
Click on the link below to view for information!
Updates regarding the Summer of Poomsae will be posted on this page.