2021 NATIONAL FIESTA CHALLENGE
Aug 4, 2021 - Aug 4, 2021 |
2021 NATIONAL FIESTA
CHALLENGE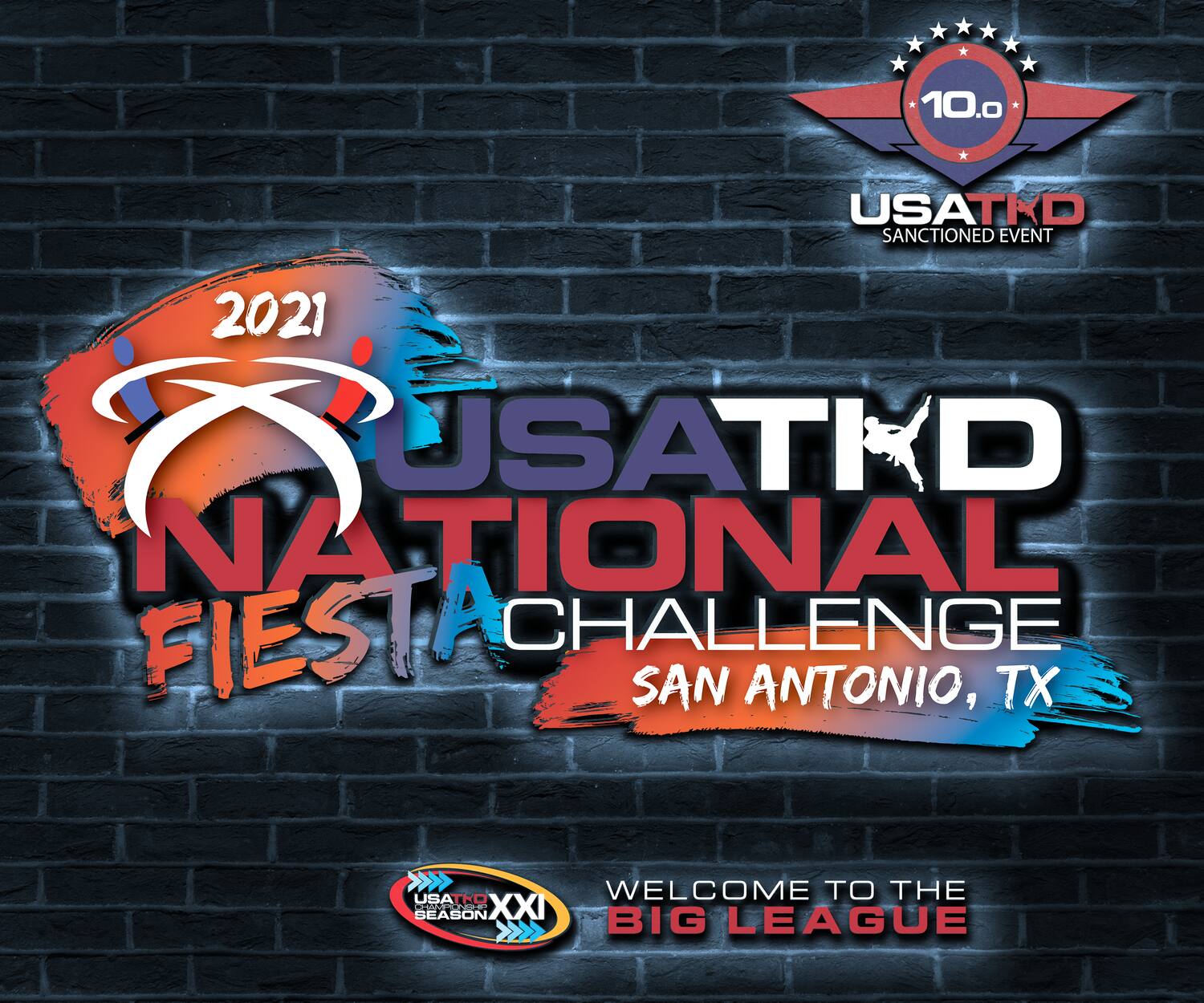 USATKD is thrilled to announce the National Fiesta Challenge, being held in conjunction with the U.S. National Taekwondo Championships at the Alamodome in San Antonio, Texas. The Challenge is 10.0 rated, so another huge Ranking Point opportunity AND the gold medalist in each division will earn an invitation to compete in the prestigious U.S. Grand Prix Final later in the year!
Taking it's name inspiration from the world famous Fiesta event in San Antonio, now EVERYONE can get the full Nationals experience - compete in an amazing venue and take part in a competition run just like a World Taekwondo event, earn ranking points and get the chance to go to the show later in the year at the U.S. Grand Prix, all while having a safe place to play, whatever level of development you are at in your TKD career.
And finally, the Challenge is an officially sanctioned Team USA Talent ID event - with the winners joining their own Regional Academy, and stand out performers being scouted by Academy coaches for future financial and athletic support.
2021 NATIONAL FIESTA
CHALLENGE