2021 USATKD Grand Slam Series
Nov 4, 2021 - Nov 4, 2021 |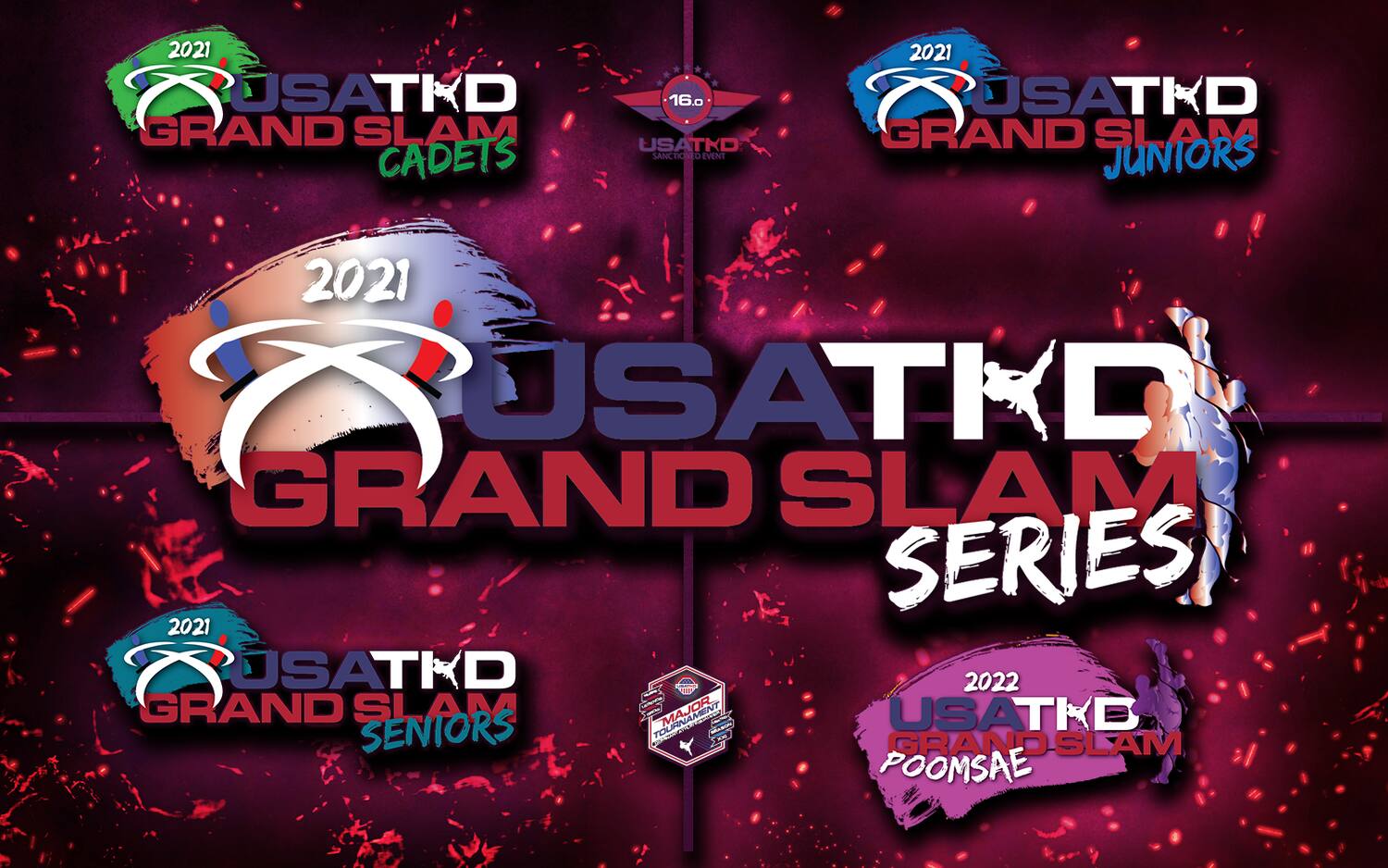 USA Taekwondo is proud to announce that the hugely successful U.S. Grand Slams are back for 2021! Due to the pandemic in 2020, USATKD had to cancel the prestigious Grand Slams for the safety of the USATKD Family, however with COVID safety protocols in place at the National Center of Excellence and more and more people now being fully vaccinated we are delighted to bring the Grand Slams back and get talented U.S. athletes on the mat once again in these crucial competitions.
2022 is looking like being the biggest year in World Taekwondo's history, with postponed World Championships in Cadet, Junior and Senior sparring divisions and all ages and disciplines in poomsae all happening next year - USATKD tournaments are the only path to Team USA, so if you want to be in the hunt for a National Team spot you simply cannot afford to miss these spectacular competitions.
The Grand Slam Series will be held over four separate weekends in consecutive months (November, December, and January). Kicking off the Grand Slam Series will be the Cadet divisions on November 4-7 at the National Center of Excellence in Colorado Springs, Colorado! Like the previous Grand Slams, these will be Major Tournaments in the National Team Qualification process, sanctioned at a 16.0 level and they will play a crucial role in the pathway to the U.S. National Teams. The Grand Slams have built a reputation of providing exceptional competition and giving the opportunity as the best athletes in the United States face off against each other, while claiming big points, making their mark in the U.S. National Rankings and taking a step closer to Team USA honors.
2021 USATKD Grand Slam
Series