The Western Academy Training Camp in Las Vegas, NV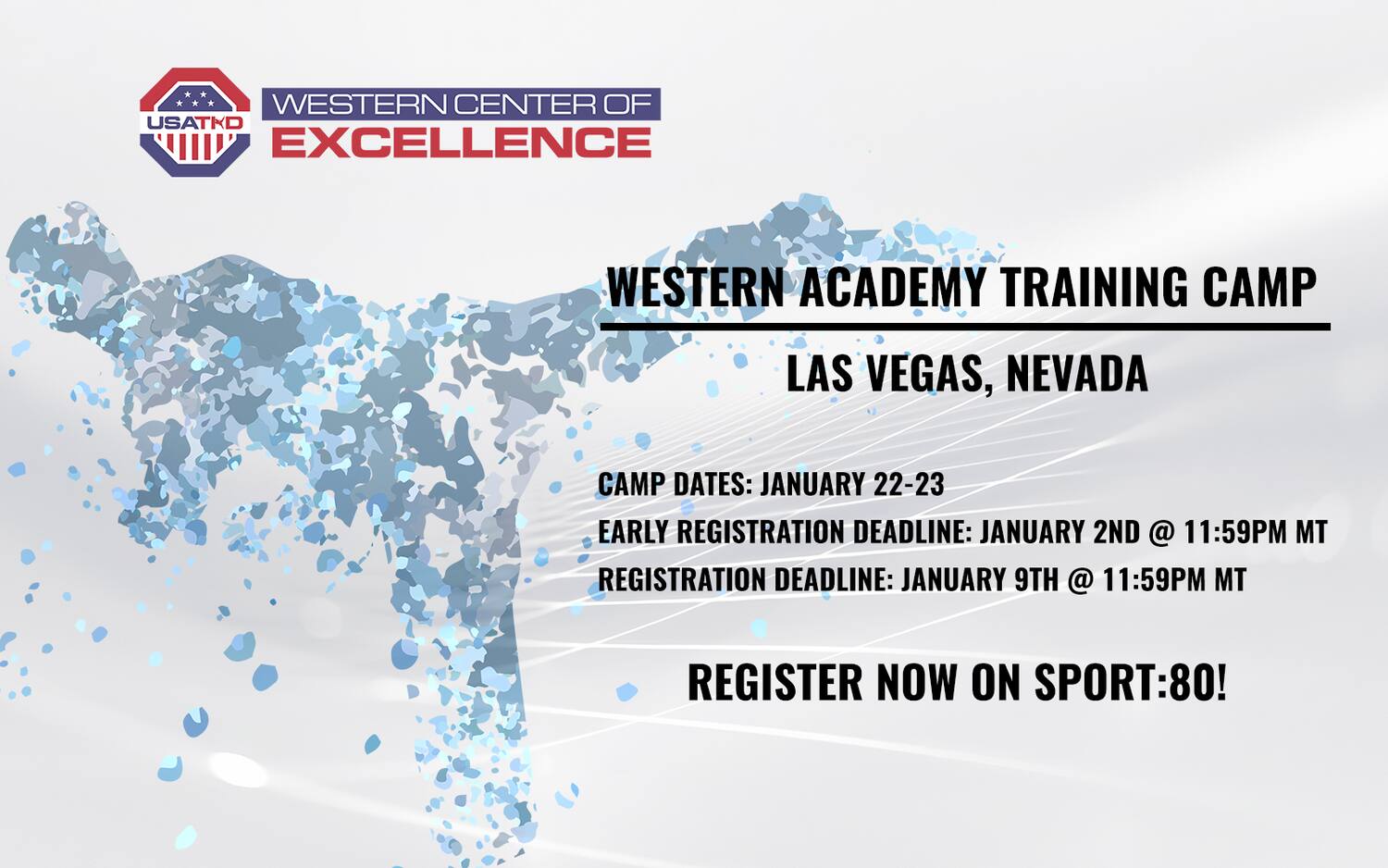 (Dec 9, 2021) - With the inaugural Center Academy Training Camp just around the corner. (Hosted by Central Head Coach Gianni Giambi in Houston Dec 17-19). The Western Region led by Coach Ed Givans will also be hosting their very first Western Academy Training Camps in Las Vegas, Nevada on January 22-23, 2022.
The training camp will be open to anyone who is interested in attending & Academy athletes will be able to register with a discount due to their accomplishments. The regional training camps will play a crucial role in developing athletes and preparing them for high level training and competition. These camps will allow athletes to grow in the sport of Taekwondo & the regional camps will also allow USATKD head coaches to identify athletes who they believe might be ready for the Athlete Academy in Colorado Springs. So show up and give it your all, this is your way to grow in the sport and learn from top coaches in the U.S. and who knows you might event be the next Scholarship Academy Athlete or Full Time Resident Athlete.
To learn more about the Western Academy Training Camp please see below.
To register log on to your sport:80 account or click here.
Date Information:
Camp Dates: January 22-23
Early Registration Deadline: January 2nd @ 11:59pm MT
Registration Deadline: January 9th @ 11:59pm MT

Location:
5465 Simmons St
North Las Vegas, NV 89031
Pricing:
Academy members - $175.00
Standard admission - $200.00
*An additional $25 will be added for late registration
Eligibility: Ages 10 and up, Red belts and higher.
Hotels in the Area:
Aliante Casino Hotel
7300 Aliante Parkway
North Las Vegas, NV 89084
Schedule of events:
January 21, Friday
· 7pm-8:30pm: Athlete check in and Open Training
January 22, Saturday
· 10am-12pm: Session 1 Training
· 1pm-3pm: Session 2 Training
January 23, Sunday
· 10am-12pm: Session 1 Training
· 1pm-3pm: Session 2 Training