Women's -57kg Olympic Alternate Nomination Application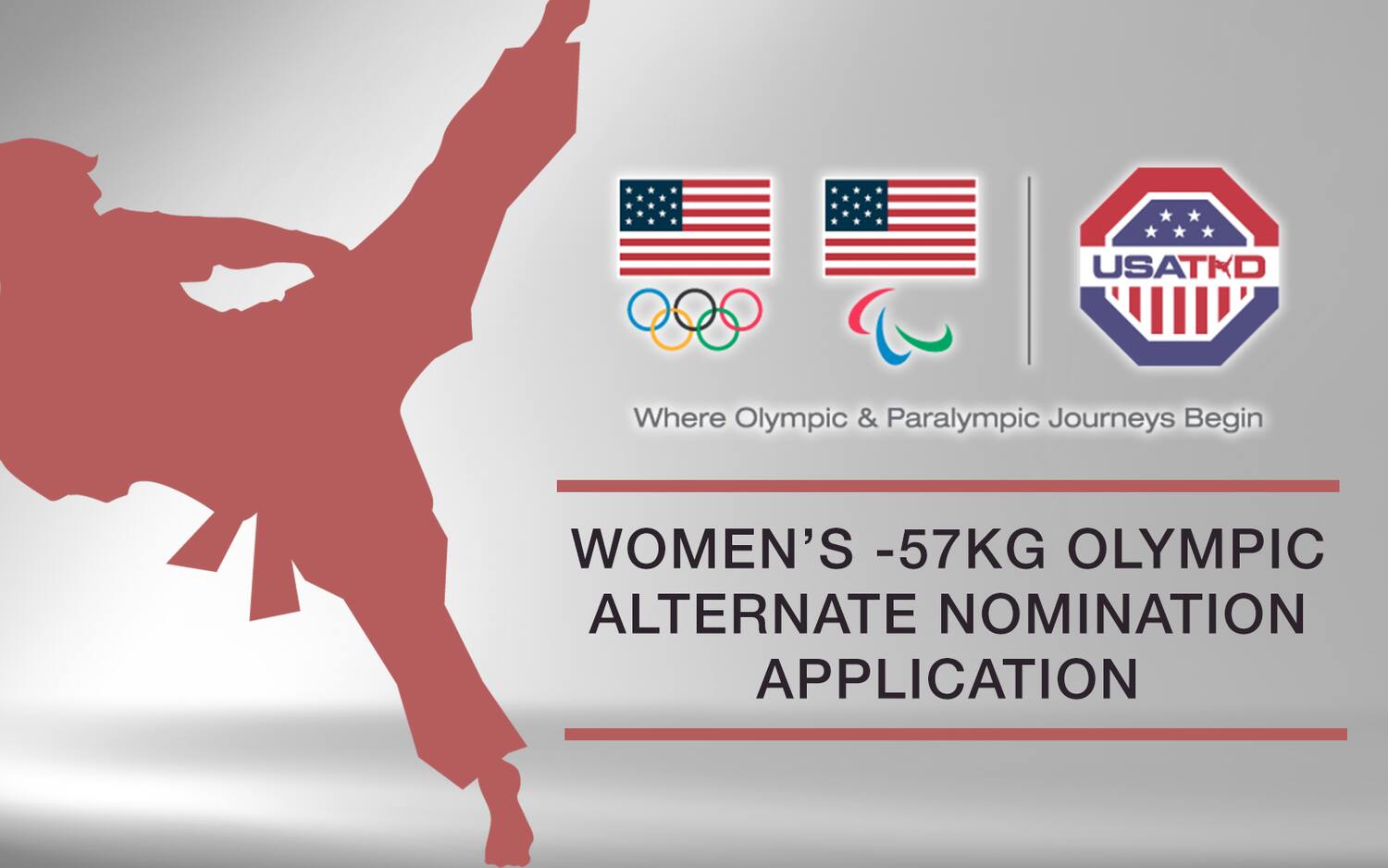 (Feb 23, 2021) - USA Taekwondo would like to announce an opportunity to apply for the Women's -57kg Olympic alternate nomination in the unlikely event that the selected athlete must withdraw from the Tokyo Games. Female athletes must have been born on or before December 31, 2004 (at least 17 years of age) to apply.
In addition, applicants must:
be a member of USA Taekwondo in good standing
hold a World Taekwondo Global Athlete License
be a USA citizen with a current passport
have competed in a sanctioned USA Taekwondo or World Taekwondo sparring event in either 2019 or 2020
meet the minimum eligibility requirements as specified in Section 1.1 of the USATKD Tokyo 2020 Olympic Athlete Selection Procedures
Athletes who express interest in applying for the qualification event must fill out the Wufoo link below by March 10, 2021. Applicants will be required to fill out the USOPC registration documents by March 12, 2021. Failure to complete registration by March 12, 2021 will disqualify athlete from participating in the qualification event. Please give yourself ample time to fill out USOPC registration documents.
USA Taekwondo will host an Olympic Team alternate qualification event in the -57kg division on May 8, 2021 in Colorado Springs. Winner of qualifying event will be named the -57kg Olympic alternate athlete.
Click here
to apply, please submit your application by March 10, 2021. Once you do so you will receive an email from the USOPC to start the registration process.