USATKD AND DOLLAMUR AGREE FIVE YEAR PARTNERSHIP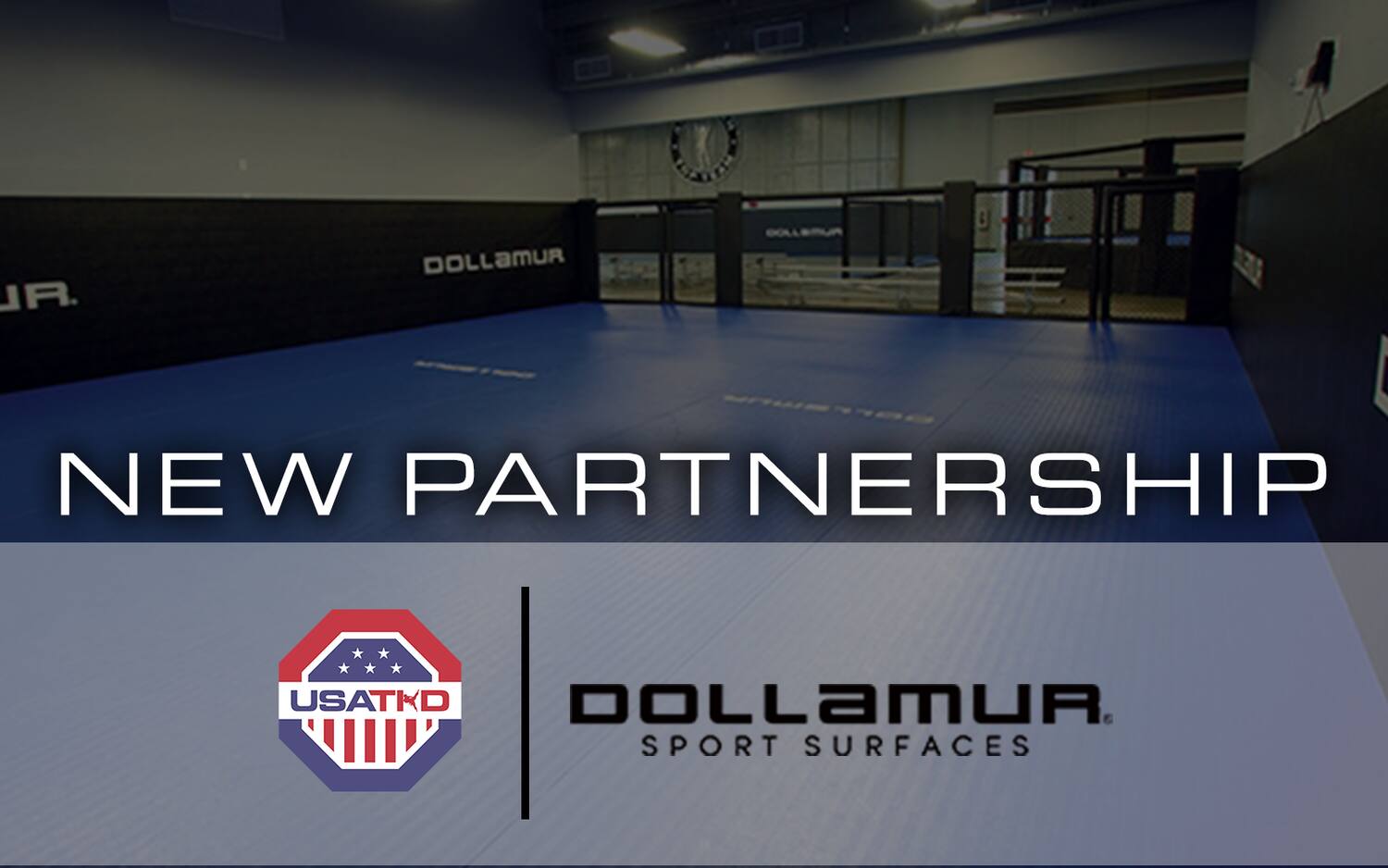 (May 14, 2021) - USATKD today announces a five year deal with Dollamur Sport Surfaces, with the Texas mat maker becoming the Official Mat of USATKD through 2026. The upcoming Grand Prix Series will feature the latest and greatest Dollamur rings that not only look amazing but provide a great experience for the competitors. The five year partnership will also see the two brands working with the community to provide market leading, branded training surfaces to Taekwondo clubs at the best prices, and, later this year, a complete refit of the National Center of Excellence training surfaces in Colorado Springs.
USATKD and Dollamur will also be collaborating on new product innovation in the market.
USATKD CEO Steve McNally said: "We could not be more excited about this deal, and I'd like to thank Dollamur, and VP Mike Swain in particular for his vision and confidence in supporting us as we continue the transformation of the sport and our events program into an altogether more professional endeavor. Everything we do is centered around giving athletes the best opportunity to succeed, and a great mat to fight on is as important as anything. We've been using Dollamur product at the Center of Excellence for a while now, and the athletes and coaches have been blown away by the quality and durability - we're excited to roll them out to the wider USATKD family this year.
"We've said it before, but with four World Championships and Regional Academy qualification at stake, every credible present or future athlete and coach really needs to be at the Grand Prix Series of events, and we're stepping it up to make sure the events themselves meet the mark required by such important competition."
Dollamur Vice President Mike Swain said: "Dollamur Sport Surfaces is proud to be the official mat and partner of USA Taekwondo. As a four time Olympian in Judo myself I know how important it is for athletes to compete on a mat that provides the high performance to ease their mind during competition and training."
Dollamur proudly manufactures in the U.S. and their products will debut at the Las Vegas Grand Prix in June. For more information on Dollamur Sport Surfaces visit: https://dollamur.com/martial-arts
About Dollamur
Based in Fort Worth, Texas and established in 1996, Dollamur Sport Surfaces is the leading global manufacturer and distributor of high-performance competitive sports flooring for wrestling, martial arts, MMA, gymnastics, cheerleading, fitness and other sport activities. Innovative, proprietary products and a commitment to technological advancements in production have enabled Dollamur to set new industry standards for the sport mat industry. Dollamur mats are the preferred choice in hundreds of top-level sports competitions, including many national championships and Olympic-qualifying tournaments each year throughout the United States, Canada, Europe, Africa, South America, Asia, and the Middle East.