Team USA Ready to Kick Off Competition at 2022 World Poomsae Championships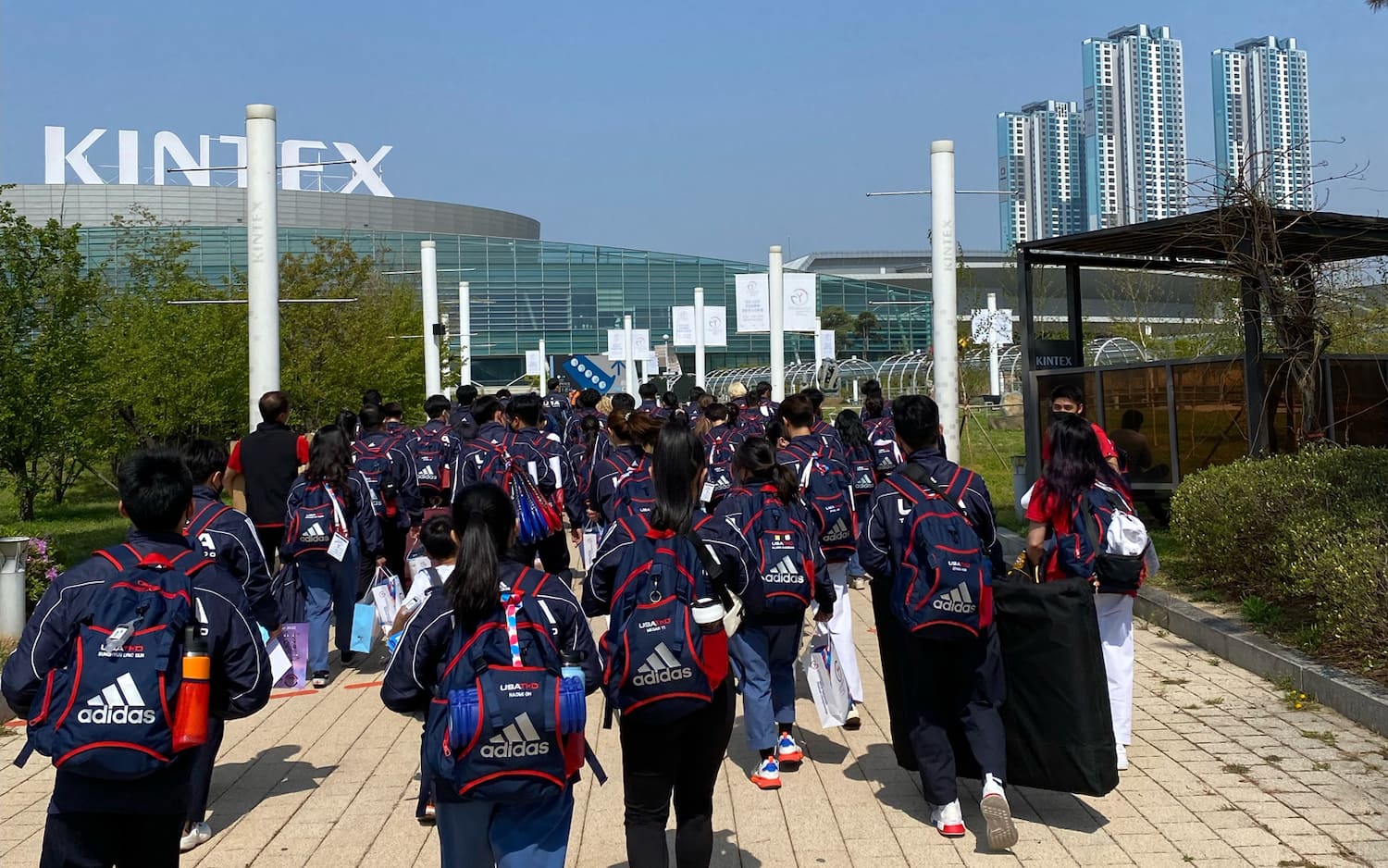 SEOUL, Korea (Apr 20, 2022) Team USA is set to begin competing at the World Poomsae Championships tomorrow, April 21. After the last World Poomsae Championships in 2020 were canceled due to the COVID-19 pandemic, athletes are now returning to this major world event 4 years after it last happened in Taipei in 2018.

Participating in the event are a record 760 athletes and 224 officials from 63 countries.

Competing tomorrow Junior female team of Lana Moraleda, Victoria Hsu and Yuri Paige Kim, the 18-30 Male Team of Daniel Lee, David Lee and William Shin, Junior Mixed Pair Naomi Oh and Shawn Seo, Cadet Mixed Pair Julia Cho & Preston Park, Under 65 Female Individual Barbara Brand, Over 30 Female Team Carissa Fu, Jessica Mari Ayres & Miyako Yerick, and the 18+ Mixed Team of Michael Chiu, Sharlene Duong, Piper Kindle, Julian Matthew Gamez, Jacob Gonzaga & Stephanie May Fausto.

Said USA National Poomsae Team Coach Dan Chuang, "The team has had a really amazing 2 days of training with the coaching staff these past two days and looks more than ready to take on the world starting tomorrow! I can't wait to see their preparation put into practice."

Catch the action live tomorrow at the World Taekwondo Poomsae Championships' Day 1 streaming link!
Poomsae World
Championships