USATKD Introduces the Health and Wellbeing Commission's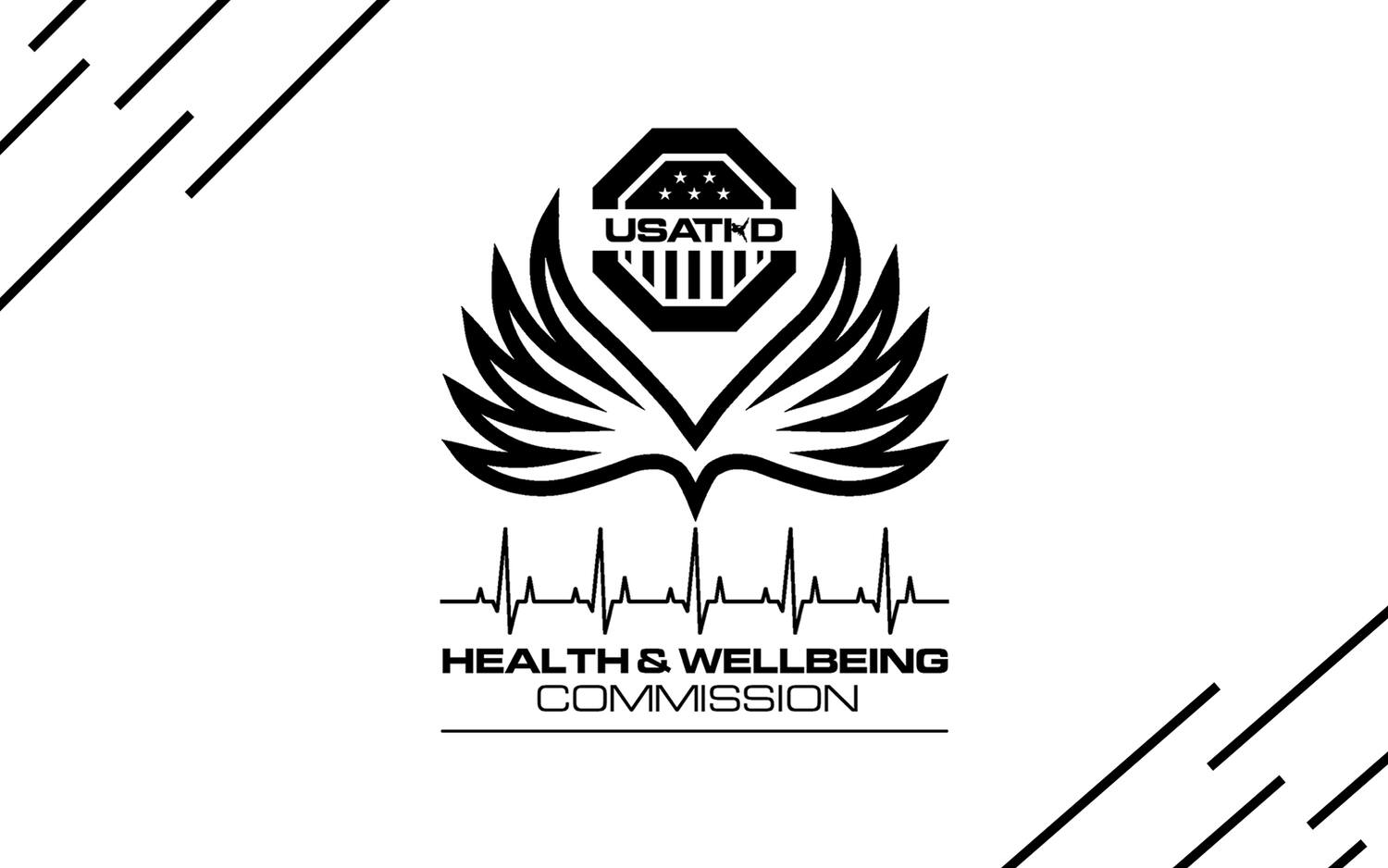 (January 13, 2022) - USATKD Introduces the Health and Wellbeing Commission's (HAWC). With the HAWC program the mission is to make each Taekwondo athlete's life better in and out of competition, and provide oversight to athletes' sport development, personal growth and maturation along the competitive pathway. HAWC advises and assists USATKD in designing and developing relevant programs and tools to support U.S.-based Taekwondo athletes to ensure that every USATKD athlete is mentally and physically healthy and has what they need to succeed and thrive on and off the mat.
HAWC COMMISSION MEMBERS (appointed by USATKD and the USATKD AAC)
ATHLETES
Hannah Keck
Sparring Athlete TBD
Poomsae Athlete TBD
USATKD
Carol Lewis Zilli (Board of Directors)
Rob Williams (Board of Directors)
Dr. Mindy Siegel (USTAKD Medical Director)
Sherman Nelson
COACHES
Amanda Miller
PARENTS
Amy Grant
TERM: 2 years from January 1, 2022, renewable
The HAWC Commission will report findings, recommendations and needs to the USATKD Executive Director. USATKD National Office Staff will be available to attend meetings as required. USOPC Sport Performance and Sports Medicine staff will also be available as needed.
SCHEDULE
The Commission will have scheduled, minuted meetings on a quarterly basis, with ad hoc and subcommittee meetings and calls taking place as necessary.
All meetings will be telephonic except in the occasion where an in-person meeting can take place, for example at a tournament or during the in-person Board of Directors meeting.
PROPOSED DATES (TBC)
Q4 2021 – Wednesday December 15: 2pm MT (Introductory meeting)
Q1 2022 – Monday January 3 : 2pm MT
Q2 2022 – Monday April 4: 2pm MT
Q3 2022 – Monday July 11: 2pm MT
Q4 2022 – Monday October 7: 2pm MT
POSITIONS
At the first meeting the group will elect a chair and secretary.