USATKD STRENGTHENS PERFORMANCE STRUCTURE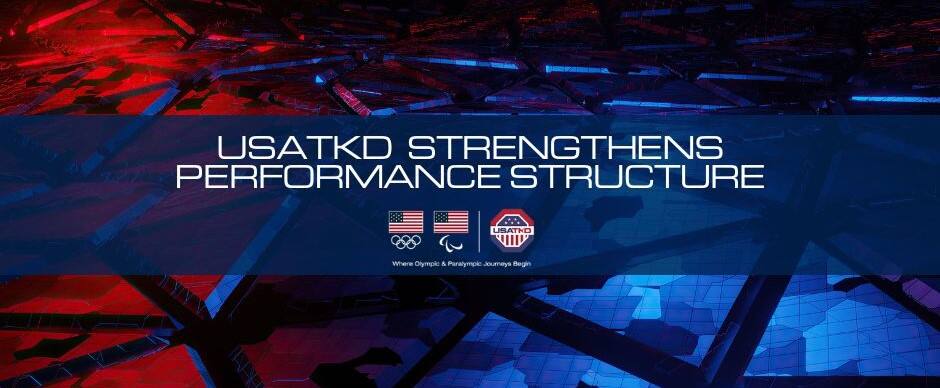 USATKD Strengthens Performance Structure
As part of its ambition to dominate in '28 at the LA Olympic Games, USA Taekwondo is further resourcing its high performance and athlete development departments to ensure that every talented athlete is identified early, supported every step of the way and given everything they need to ultimately deliver on the biggest stage.
Technical Director Paul Green moves up to become Managing Director of Performance, leading a department that will guide and support all ages and all disciplines under USATKD governance.
Director of Athlete Affairs Sherman Nelson will be joined in the Performance Leadership team by 2016 Olympian Stephen Lambdin in a new role - Director of Athlete Development - with a remit to deliver world class training camps, athlete and coach education, and undertake the most comprehensive talent search the U.S. has ever seen. Additionally he will oversee the continuing efforts to build robust regional networks for athlete development across the United States, in conjunction with the regional coaching teams.
World Champion Athlete Barbara Brand remains as Poomsae High Performance Manager with a goal to continue and grow Team USA's Poomsae success even further and Adrian Gonzalez continues her outstanding work establishing and growing Para taekwondo in the United States in preparation for both the Paris and Los Angeles Olympic Games.
Based out of the new training center in Charlotte, North Carolina, the Performance Department will also work together to deliver selection processes that are robust, fair and designed to maximize podium success for Team USA athletes.
On joining the Performance team, Lambdin said: "USA Taekwondo already changed the game by bringing in the two best coaches in the world. What excites me most in taking on this new role is helping them continue the new standard of excellence they've established by aiming to put a full team of athletes on the medal stand at the Olympics for generations to come."
We are excited for the new team to get to work.