Welcome Barbara Brand to the USATKD leadership team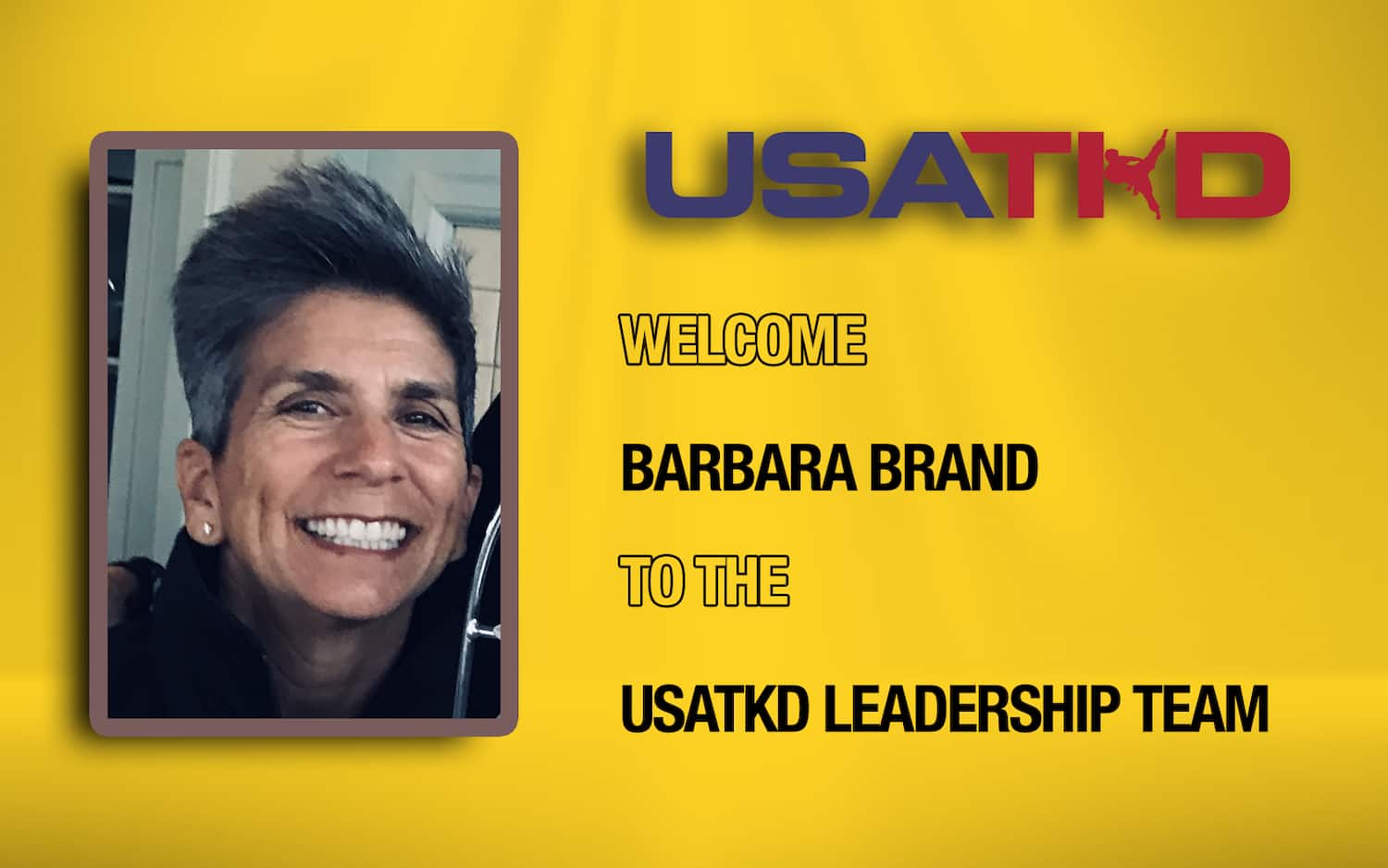 (August 16, 2021) - Please join us in welcoming Barbara Brand to the USATKD leadership team - Barbara is joining to develop and grow our Poomsae programs from grassroots all the way to the international podium.
Barbara will work closely with USATKD High Performance Staff, National Team Head Coach Dan Chuang and other members of the Poomsae National Team Coaching and Leadership group to develop Poomsae specific USATKD University content for athletes and coaches, oversee the exciting Talent ID and Athlete Academy programs and ensure domestic events and National Team Selection Pathways function efficiently and professionally to meet the goal of international success for Team USA.
Shortly we'll have an in-depth interview with Barbara to discuss her hopes and intent for this ground breaking role in more detail, so look out for that!
On officially joining the organization Barbara said: "I am excited to join USA Taekwondo in creating new opportunities for poomsae athletes. After several years as a member and coach of the US National Team and representative/chairperson of the Athlete Advisory Council, I'm honored to contribute in this new role. I look forward to collaborating with USATKD staff, the national coaching staff, and subject matter experts (strength, conditioning, flexibility, mobility, to name a few) in order to develop athletes through our Poomsae Talent ID program, Poomsae University, and competitive events, all designed to help prepare athletes for success on the world stage."
Steve McNally said: "I've known and worked with Coach Brand for a number of years now and couldn't be more excited to evolve that relationship still further for the benefit of our Poomsae athletes - I know from personal experience that she is strong, determined and absolutely athlete first in her thinking. She will challenge me and the rest of the leadership team every day to be better because her own exacting standards will not allow us to fall short. This is an exciting development for the Poomsae community - we like to make history, and this is the first time our Poomsae athletes and coaches have had a resource 100% dedicated to their success within the USATKD organization. I can't wait to see how far we can take this for the benefit of the sport's athletes and coaches.'