2023 Pan Am Games Qualifier Event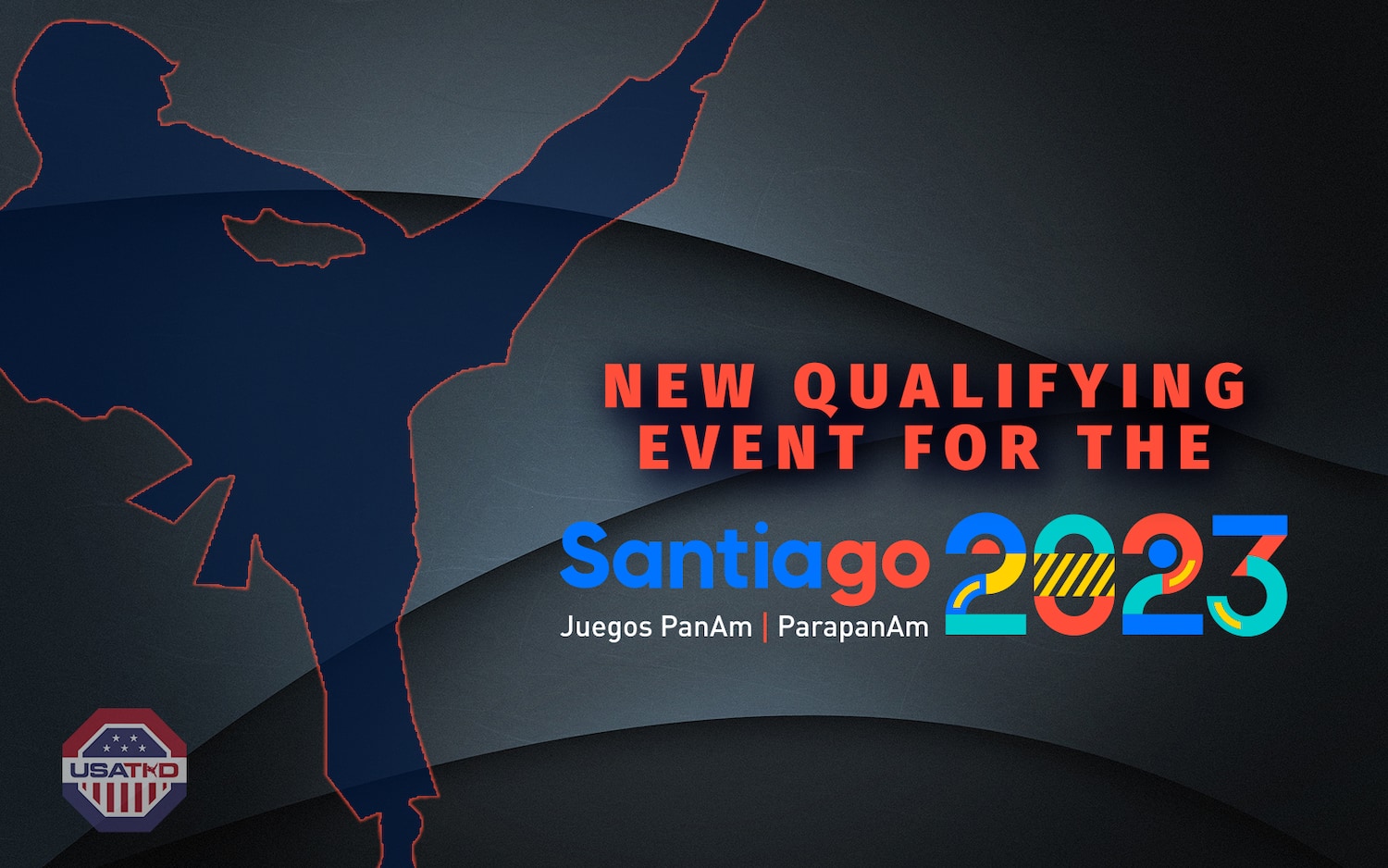 (February, 26, 2021) - USA Taekwondo announces a new qualifying event for the 2023 Pan Am Games in Santiago, Chile.
Athletes will be able to qualify for the 2023 Pan Am Games at the Junior Pan Am Games, a multi sport event for athletes 17-20 years old born between the years 2001-2004.
To qualify for the 2021 Junior Pan Am Games there will be (2) two separate qualifying events. The first qualifying event will be held in Colorado Springs, CO at the National Center of Excellence on the weekend of April 17, 2021, which will be hosted by USA Taekwondo. The competition will be Olympic weight divisions with the first place winner of each division named to the Junior Pan Am Games Qualifying Team.
The Pan Am Games Qualifying team will go on to attend and compete at the Junior Pan Am Games qualifying event which will be held in Santo Domingo, Dominican Republic on May 28-30, 2021. The top 7 athletes in each Olympic weight division (as specified in the WT Competition Rules and Regulations) will qualify for the Jr. Pan Am Games.
The Jr. Pan Am Games will be held in Cali, Colombia on Sept 9-11, 2021 - All Gold medalist in each Olympic weight division will qualify directly to the Santiago 2023 Pan American Games. Four (4) spots per gender (8 in total) will be allocated in these competitions. Pan Am Games quotas will be designated directly to the 1st Place athletes, not the country. If the athlete who earned the place cannot participate in the 2023 Pan Am Games, said place will be lost and may not be transferred to the country or to any other athlete in the corresponding event of the Junior Pan American Games.
Athletes must be a current US Citizen and hold a World Taekwondo GAL.
Event registration will be open on Sport80 soon. Please note: The Junior Pan Am qualifying event and Junior Pan Am Games are not WT or USATKD points earning events.