USATKD Seeks Marketing and Communications Superstar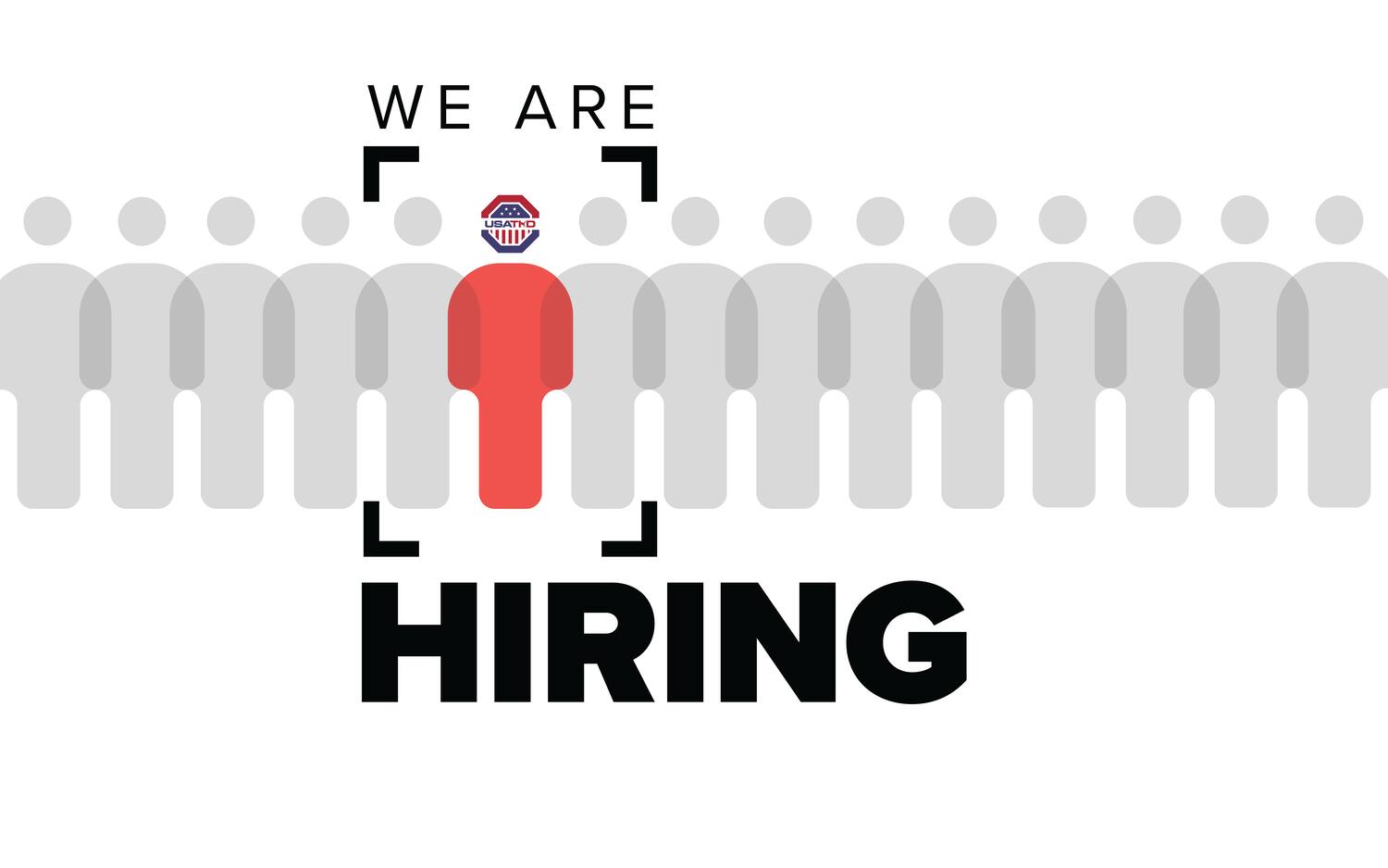 Colorado Springs, CO (February 26, 2020): USATKD is today beginning the search for a superstar Marketing & Communications Manager to successfully promote the Olympic Governing Body's programs and competitions. As activity increases so does our need to communicate and inform as efficiently as possible, to allow athletes, coaches, and parents the opportunity to make the right choices to maximize their success.
USATKD CEO Steve McNally said: "As we up our game in terms of both the number and the quality of our competitions and add more camp and Academy programming to help athletes and coaches add that vital edge needed to their development, it becomes more important than ever that we give everyone as much notice as possible to everyone to enable them to plan. This position is key to providing the community with confidence that USATKD competitions, camps and athlete academy programs are the best choice for any athlete who wants to achieve meaningful success in an environment that puts their safety at the very top of its list of priorities.
"USATKD is committed to providing everything a taekwondo athlete or coach needs to be as good as they can possibly be – whether that's a grassroots athlete battling to become State Champion or an elite athlete striving to make the National Team. It's pointless just having world class events and programming if we're failing to give people the opportunity to participate through poor communication, or they're choosing not to participate because they are mad at us – that's just damaging to the athlete, and undeniably we can do better in this area.
"Which makes this hire particularly important in an environment where the safest place to compete is clearly with the Olympic Governing Body and within the World Taekwondo family. We must drive people towards safety, not away from it. We are scrutinized intensely by the USOPC, U.S. Center for SafeSport and the United States Federal Government to make sure we are doing everything possible to keep athletes safe, and couldn't slip up even if we tried. USATKD is held to and meets a much higher standard, both in terms of what athletic success actually means, and taking zero chances with athlete safety. That's not a complaint from me and we're looking to do more than meet the requirements. While I wish and will campaign for all amateur sports athletes to be afforded the same protections under the law, sadly they aren't currently, but it's a source of pride that they are with USATKD, so it's key that we tell our story effectively.
"We have a great story to tell in 2022 - USATKD is the premier path for all athletes looking to take their taekwondo journey as far as they can, whatever their level of ability, and be protected while doing so. Hiring the right person in this position is key to the success not just of USATKD, but the sport of taekwondo in the United States – if you think you're the person to take on this key role, I can't wait to hear from you."
Job description and information on how to submit your application follows.
Job Description: Marketing and Communications Manager
USATKD, the Olympic governing body for the sport of taekwondo in the United States is looking for a results-driven Marketing and Communications Manager to promote a growing competition and campsprogram, increasingly successful players and Team USA National Teams through building awareness of our events, promoting U.S. athletes successes and development, and cultivating relationships with popular brands.
We are an innovative, growing and fast improving NGB within the Olympic movement, and you would be joining a hugely ambitious team that has made remarkable strides forward in the last few years, in and out of competition.
To be successful as a sports marketing and communications manager you must have excellent knowledge of sports and event marketing, and broad awareness and understanding of the sports industry and brands that are interested in building relationships with our team or players.
A good sports marketing manager performs thorough research into marketing trends.
Marketing and Communications Manager Responsibilities:
Advertise/promote upcoming sporting

events

via current and emerging channels.

Planning and execution of detailed and timely promotional campaigns.

Establish athletes as brand ambassadors for popular, relevant brands.

Research

marketing

trends and innovations.

Use analytics to gauge the success of campaigns.

Build and maintain positive relationships with brand representatives.

Sports Marketing Manager Requirements:

A degree in

marketing,

communications or a related field (preferred).
Prior experience in

marketing

or sports management.

Excellent interpersonal and communication skills.

Exceptional social media and online skills.

Thorough knowledge of the sporting industry.

Ability to use analytics software effectively.

Solid creative skills - able to produce graphic and video designs to a high standard (preferred).

Knowledge of, and ability in Adobe Creative Suite (preferred).

Well-spoken, with excellent written communication skills as well as listening skills.

Benefits:

Full benefits package including health care and retirement.

Salary Range:

$50-$60k depending upon experience
Please send resume and cover letter to USATKD CEO Steve McNally at smcnally@usatkd.org.