WINDOW IS NOW OPEN TO CHANGE YOUR WORLD TAEKWONDO OLYMPIC WEIGHT DIVISION FOR 2022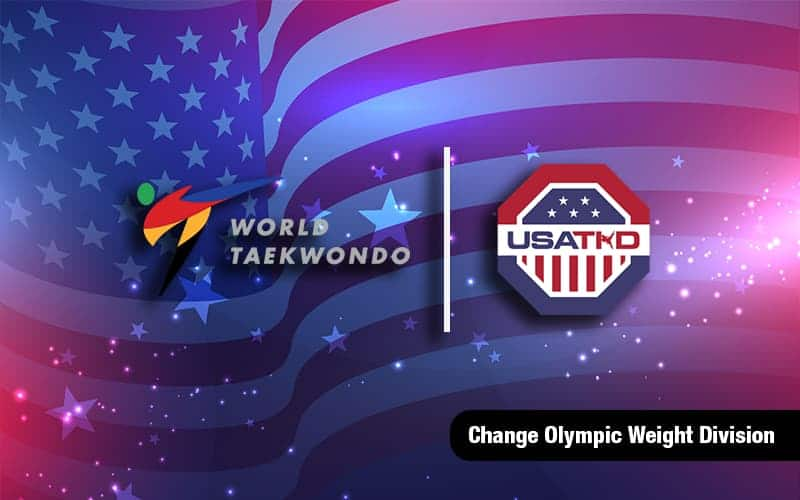 (January 9, 2022) - The window to change Olympic Weight Division with World Taekwondo has opened. Athletes must send an email to: mspence@usatkd.org by 5pm MST, January 23rd, 2022 to notify the USATKD High Performance department if they want to change where their Olympic Weight Division points are allocated. For details and in-depth explanation please refer to the current WT Ranking Bylaws, Click here to view. (Athletes who are in year 17 of competition, born in 2005, must declare the Olympic division which any eligible junior points are to be delegated).
Please note that points will be transferred only from the overlapping World Weight Division to the newly selected Olympic Weight Division as following default allocation: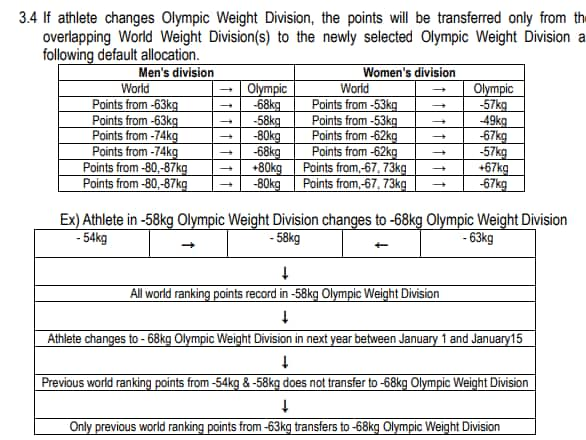 Please note that after January 23, 2022 no requests will be accepted and there will be no changes of Olympic Weight Division allowed until January 2023.