USATKD Partners with Klipsch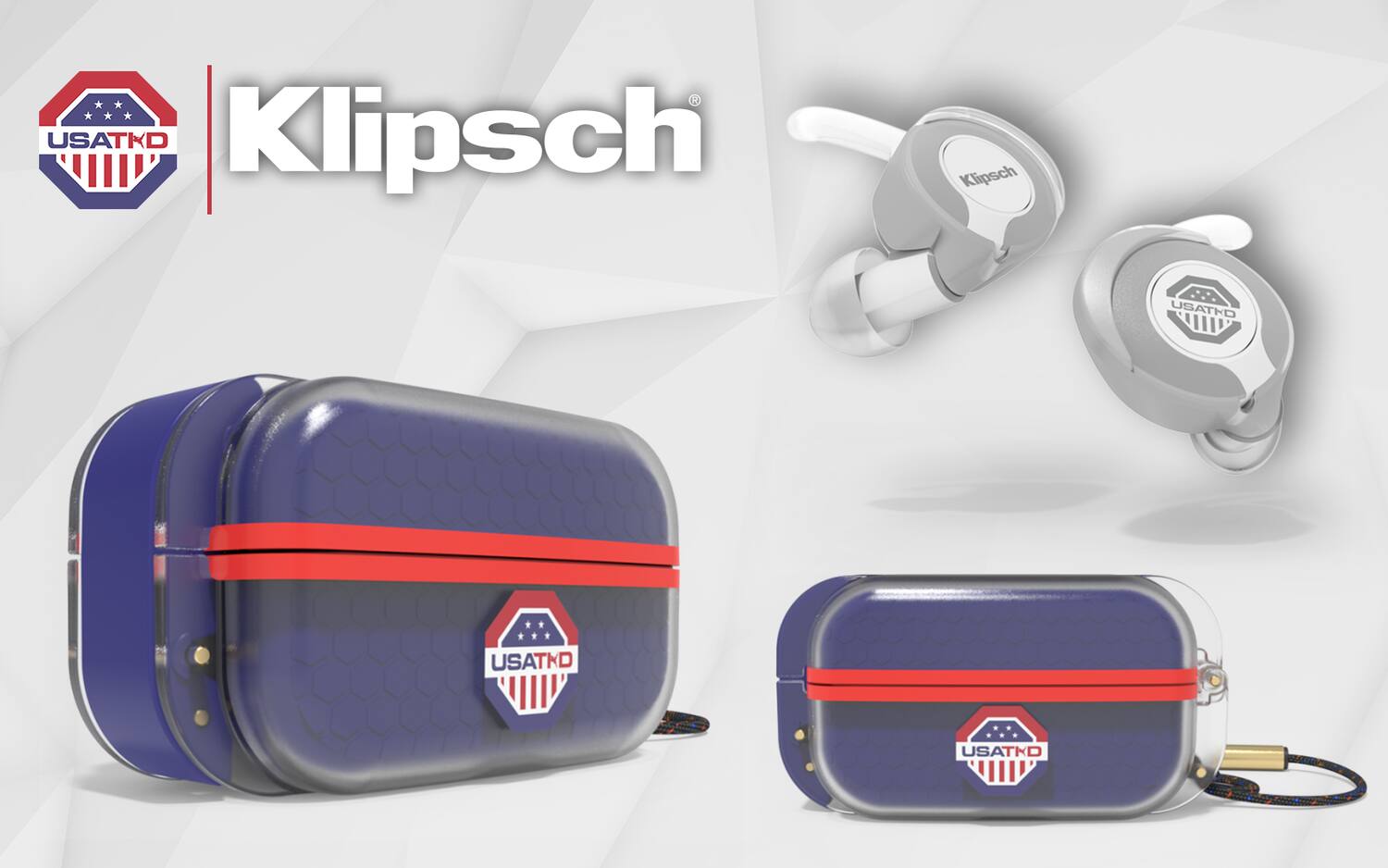 August 6, 2021 - USA Taekwondo is proud to announce its new partnership with Klipsch, who have produced a limited time Klipsch USATKD edition T5 II Wireless Earphones, which will only be available though IndieGOGO. These wireless Earphones are meant for the Taekwondo athlete! Perfect for Training and to listen to your favorite playlist right before a big Taekwondo Match.
Klipsch headphones set the soundtrack for your life with unrivaled comfort, a long-lasting battery life, noise isolation, acoustic clarity, and crisp bass. That's why USA Taekwondo is honored to associate our brand with a great organization like Klipsch's to provide a great product to those people who want to support our USA Taekwondo team and organization.
USA Taekwondo is dedicated to preparing American athletes to win Olympic and Paralympic medals, promote the self-defense sports throughout the U.S. Your support of the USA Taekwondo Edition of the T5 II Wireless Earphones will help to continue the success and excellence of our organization and help our USA Athletes to continue to achieve the American Dream.
Fit for any adventure, the T5 II True Wireless Sport is rugged, weather-resistant, comfortable, and comes built with a long-lasting battery. Designed to stay in place and protect from anything life throws at them, both the earphones and case are water and dust-proof (IP67-rated) and include a unique moisture removal system to keep them dry.
To get your Klipsch USATKD edition T5 II Wireless Earphones, click here!