USATKD University Referee Academy and 2021 Code of Operations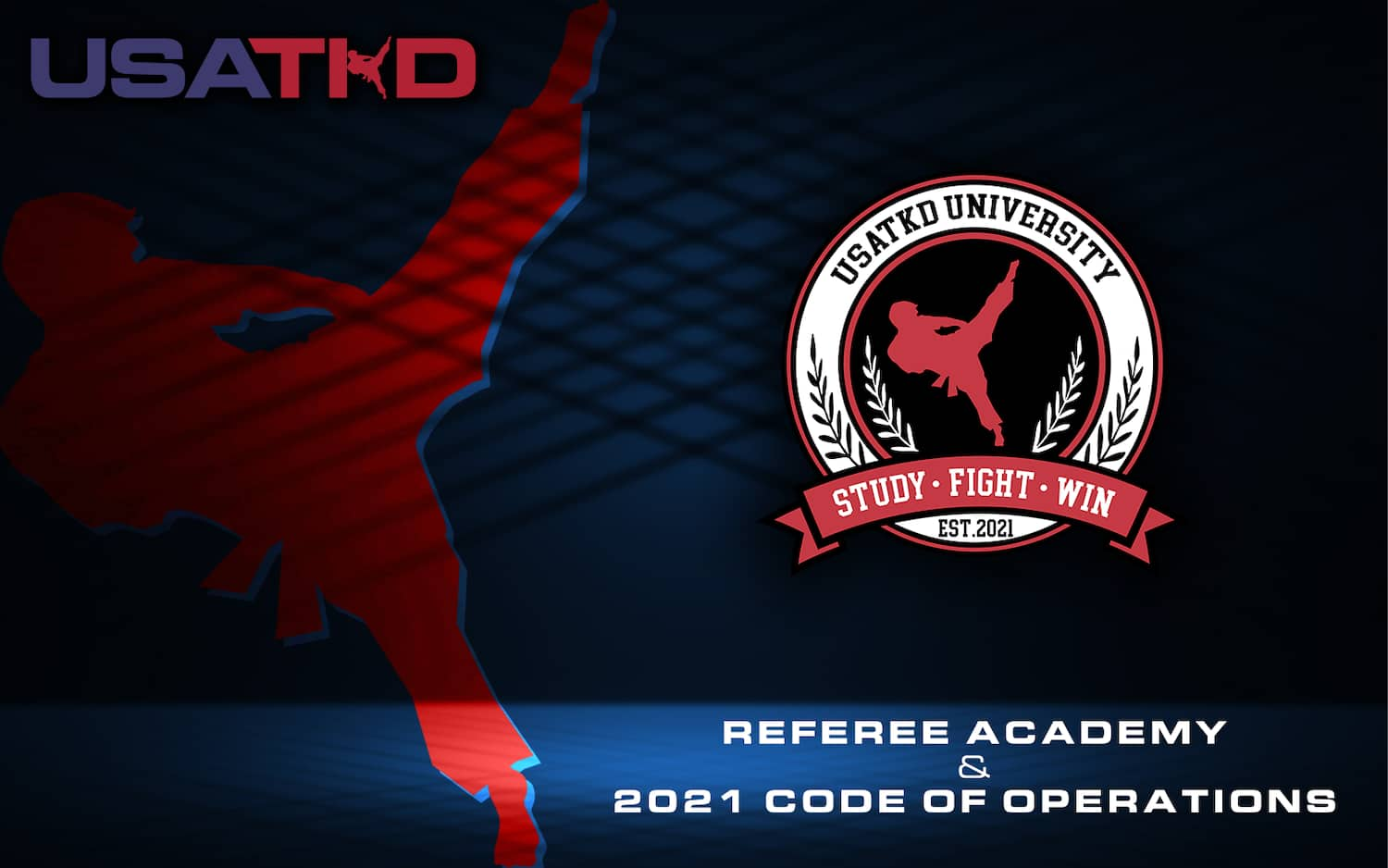 (July 1, 2021) - USATKD announces the USATKD University Referee Academy. These online trainings will be in addition to the in-person training that USA Taekwondo currently have with one new addition: all D level referees can now be certified online! With that, remember that you must meet the minimum requirements set forth in the Code of Operations.
To register for the Referee Academy Click Here.
In addition, the new Code of Operations is now here! This new Code of Operations has been updated to include all the new online education, new committee structure and some other new information. Please read carefully so that you know all the newest information.
To view the 2021 Code of Operations Click Here.
If you have any questions about the new programs or what is required for referees, contact
aallen@usatkd.org