U.S. Technical Advisory Committee (USTAC) Holds First Meeting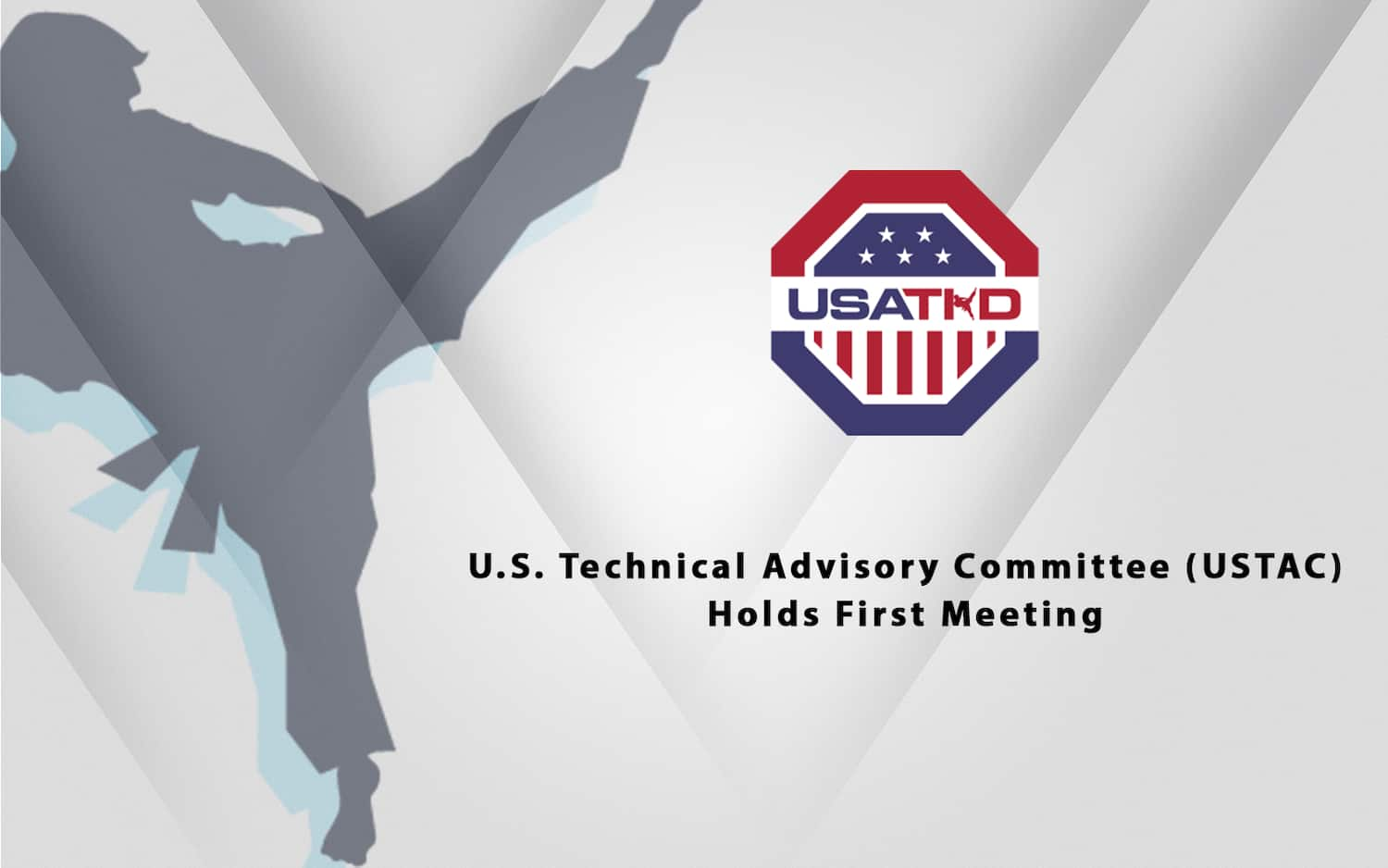 (February 1, 2022) - With a brief to assist the National Governing Body with its aim to make U.S. domestic events the best in the world for athletes at all stages of their development, USA Taekwondo has formed a Technical Committee designed to advise and steer the sport in the United States, ensuring that all sanctioned events are professionally run, fully aligned with both domestic and international goals and are without dispute the safest and most beneficial place for all taekwondo athletes to play and maximize their sporting life. The Committee will advise the USATKD CEO, High Performance and Events staff on matters large and small, ranging from: consistency and regularity of updates to competition and sanctioning rules; National Team qualification pathways; innovations to the competition structure, equipment and uniforms; and any other subject that affects the athlete and coach experience.
Members of USTAC are drawn from across the Taekwondo spectrum, and will serve an initial two year term. Members were selected by the USATKD NGB, and USATKD AAC for their depth of knowledge, broad range of expertise and willingness to selflessly serve the community for the advancement of the sport. During the first meeting former USATKD Board Member and current Poomsae athlete Dr. Ronald Southwick was elected Chair of the Committee by his peers, with Washington State President Jason Lee elected as Vice Chair.
The committee will meet regularly and is free to devise its own agenda, and to give thorough consideration to special projects at the request of the NGB.
USTAC COMMITTEE MEMBERS - 2022/2023
Ronald Southwick - Athlete - Committee Chair
Jason Lee - Washington State President - Vice Chair
Barbara Brand - USATKD Staff, Poomsae Athlete/Coach
Dan Chuang - National Poomsae Team Head Coach
Carissa Fu - USATKD AAC Chair, Athlete
Adriana Gonzales - USATKD Staff, Paralympic High Performance Manager
Cheyenne Lewis - Athlete, AAC Member
John Seiber - U.S. National Referee Chair
May Spence - USATKD Staff, Senior Director of High Performance
David Turgeon - USATKD Board of Directors, Athlete/Coach
Dennis White - Coach
Seth Wilson - USATKD Board Member, Coach, Club Owner
USATKD urges all members to bring questions, suggestions and concerns to either individual members of the Committee - this can be done using either your personal relationships, or by emailing Ron Southwick directly at (spock@msu.edu)
It's time to make our domestic programs as successful as our elite ones have become over the last two years - U.S. athletes are once again feared around the world, let's work together to make our domestic events the envy of the world, by providing a safe and professional environment for every single athlete to go as far as they can on their TKD journey, whether that be State Champion or Olympic Champion.
Newly elected chair Ronald Southwick said: ""The U.S. Technical Advisory Committee brings together a group of dedicated taekwondo practitioners from all areas of the sport. We will act in an advisory capacity in addressing current issues and help direct the future growth and development of Taekwondo in the USA. Our main charter is to ensure that Taekwondo in the U.S. dominates in competition, continues to grow as a sport/art, and that USATKD can become one of the premier sports organizations in the country, always with the athletes' safety and membership experience in mind. I am proud to be selected as a member and serve as the Chair of this committee and commit myself to the group's success."