USATKD 2022 Championship Season Launched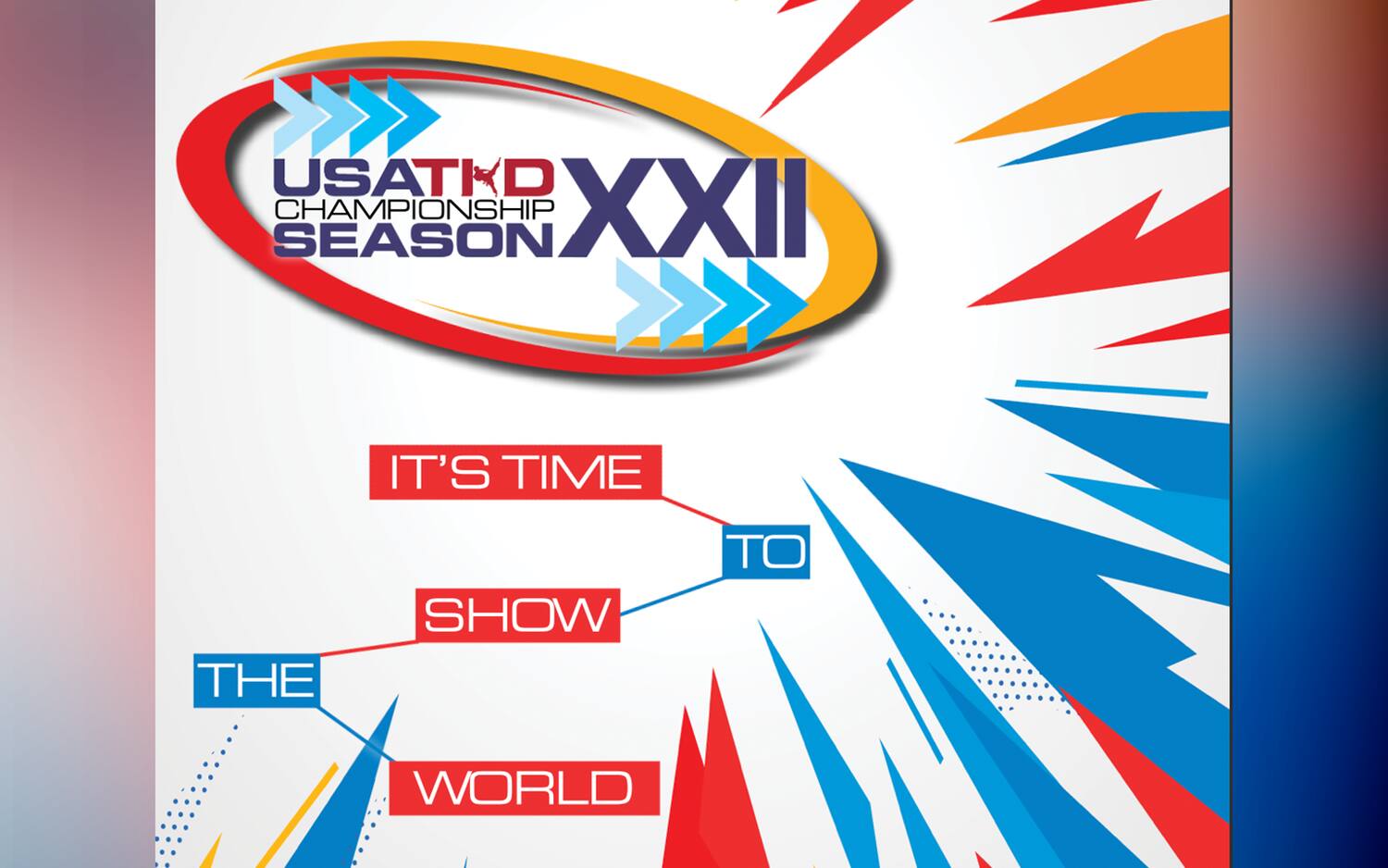 (February 3, 2022) - BIG NEWS DAY! 2022 Championship Season Launched - Team Trials are BACK! Nationals Returns to Salt Lake City July 28-31! Development Academy for color belts coming later this year!
Read on...
USATKD is today launching the 2022 Championship Season, which brings with it the much awaited return of Team Trials for U.S. National Team selection, in the form of the largest, most inclusive performance driven process in the history of the sport! We'll say that again… Team Trials are back. Bigger, better and fairer than ever!
Click the link to see the full season's competition calendar, along with all of the Qualification Pathways for ALL National Team hopefuls (Cadet, Junior, Senior & Ultra, plus exciting new Academy developments for our Color Belts) - inside you will learn what you need to do to start your journey from the first fight, through Team Trials, all the way to the National Team!
For Junior and Senior athletes, the Paris Olympic Games are just over two years away now, and for ALL athletes, LA2028 is just six short years away - there really is no time to waste.
We are also excited to announce that the 2022 National Championships will take place in Salt Lake City, Utah on July 28-31. This will follow the conclusion of the State Championship competitions, and the regional Grand Prix Series which is hosting events in the west, central and eastern parts of the country once again, following a hugely successful debut in 2021. Locations for those events will be announced very shortly, along with registration for both those and the National Championships. You will also be able to book your hotels at our special rates. Look out for the event specific pages on USATKD.org - we will of course let you know the second they go live.
Much more exciting and groundbreaking news to come over the days, weeks and months to follow as USATKD moves through the gears and continues to drive towards delivering on the promise of a world class environment for all athletes to succeed, safely! If you have any questions about the Championship Season, the new Team USA Pathways or upcoming events leave them in the comments and we'll answer as many as we can.
Let's go USA, it's time to fight for what we want.
Click Here to view the 2022 Championship Season and National Team Qualification Pathways!