Team USA Poomsae at Top of World Taekwondo Rankings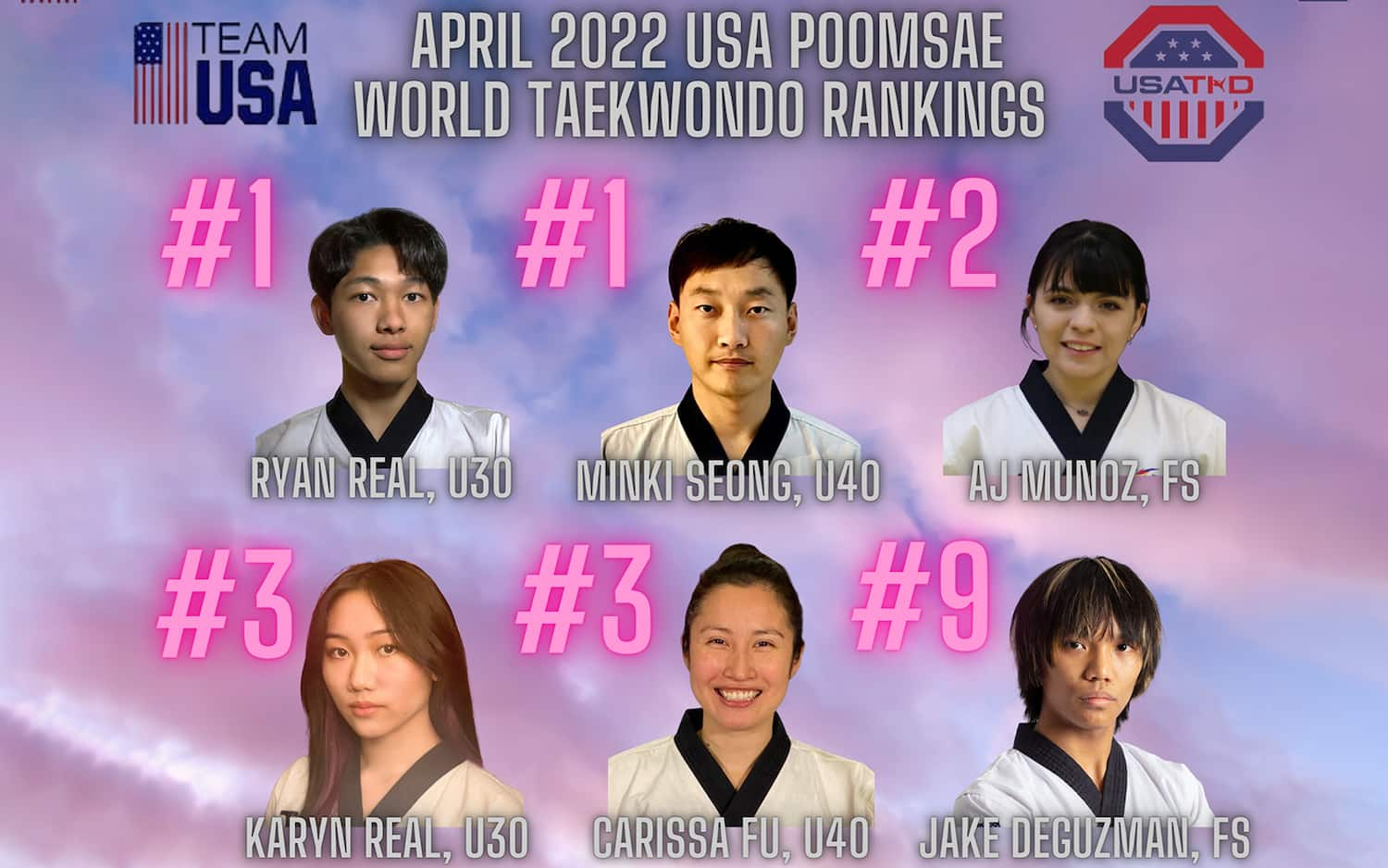 Team USA is looking strong going into the 2022 World Poomsae Championships in Goyang, South Korea - of the six divisions that are ranked by World Taekwondo, USA Team members rank in the top 10 in all six! USA Taekwondo is also the only country in the world to have two players ranked #1 in the world.
Leading the way at the #1 spot in their respective divisions are Ryan Real in Under 30 Male Recognized Individual and Minki Seong in Under 40 Male Recognized Individual. They are closely followed by Adalis "AJ" Munoz at #2 in Over 17 Female Freestyle Poomsae, Karyn Real at #3 in Under 30 Female Recognized Individual, Carissa Fu at #3 in Under 40 Female Recognized Individual, and Jake DeGuzman at #9 in 0ver 17 Male Freestyle Poomsae. These rankings will be used to seed athletes at the World Poomsae Championships this month and position Team USA well for some outstanding results!
Good luck to all of the USA National Poomsae Team in Goyang!