USATKD Launches Elite Regional Academies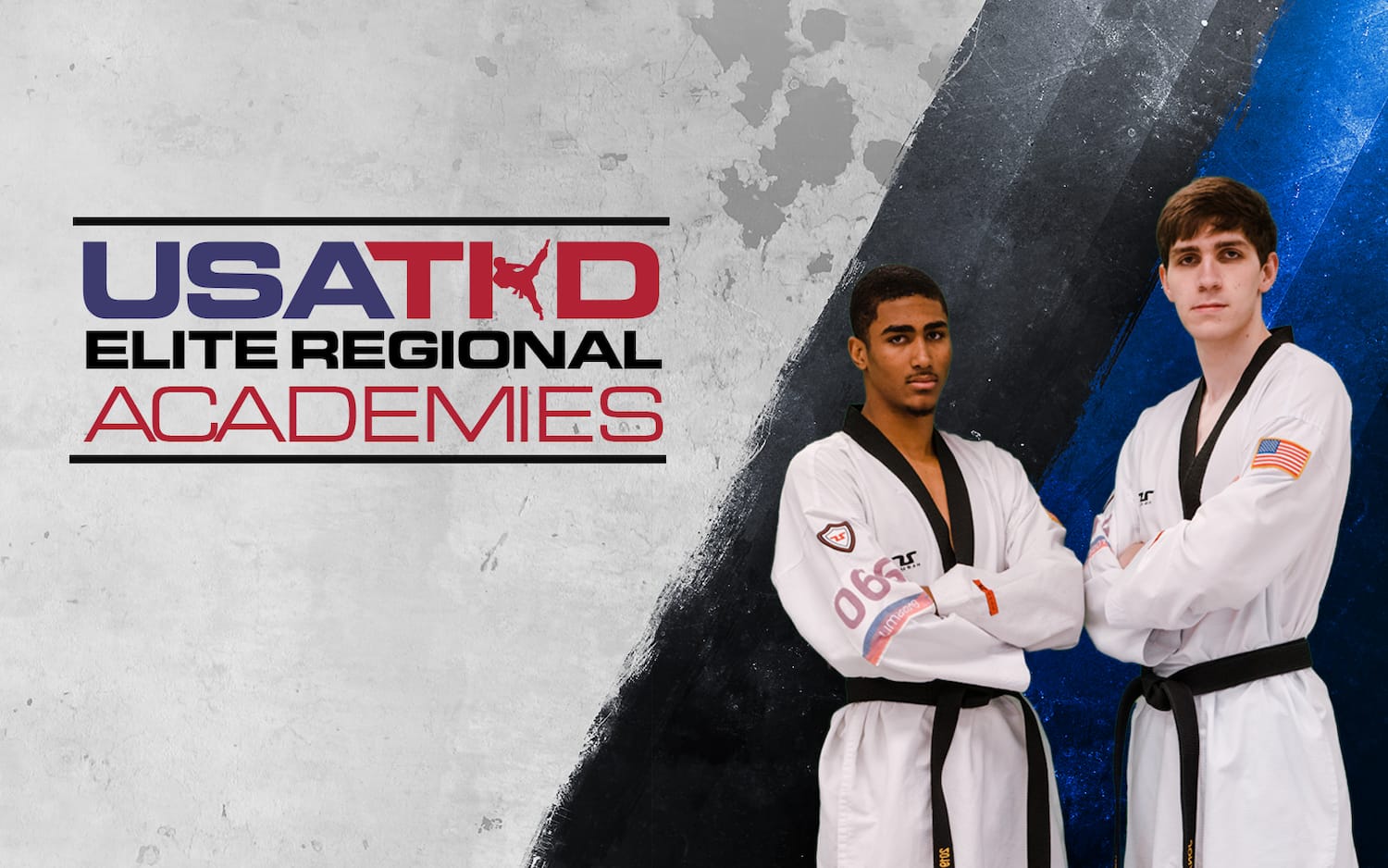 (May 1, 2021) - One of the questions we are asked most often is 'how do I get to be an Academy Athlete?' so today we're announcing a massive expansion to the program in the form of Regional Athlete Academies in the west, central and eastern regions of the country - how do you get in? You fight! Fight to be in the Academy!
We'll be using the upcoming Grand Prix Series to Talent ID athletes for the next major evolution in the Athlete Academy Project - our long term plan to bring world class training experiences to as many U.S. athletes as possible, with our goal to Dominate in '28 at the Los Angeles Olympic Games.
Win a medal in your Grand Prix Series event and you will join the brand new Regional Athlete Academy for your area (details below). Impress and you could be on the way to becoming the next Resident Athlete, training full time and being paid to do so! And also being funded to competitions around the world - learning the ropes on the international stage, preparing for the day when you make National Team and go to the show.
Coaches, if your athletes impress remember we are also looking for coaches to step up into the National Team Program! We're already working with coaches whose athletes stood out in recent camps, and we want more.
If you don't show though, we don't know.
All world class cadet, junior and senior sparring and poomsae medalists in the Grand Prix Series events will win a spot in their Regional Athlete Academy Squad, joining other athletes from their region who earned Academy places through other means such as Talent ID or by winning a Major Tournament. There are three regional academies initially - west, central and east, with more to come in future years.
After spending time as a regional squad member, the Regional Academy Head Coach will select the Regional Team from the best performing athletes, and the team will go on to compete against the other regions to be crowned best in the country!
The Regional Athlete Academy Head Coaches for both sparring and poomsae will be announced shortly.
WHAT DOES IT MEAN TO BE IN THE REGIONAL ATHLETE ACADEMY SQUAD?
Regional Academy Squad athletes will be invited to regular training events, held around their region (post Covid).
Each year they will be invited to spend at least one week training at the National Center of Excellence with their Elite Regional Athlete Academy Head Coach, the National Team coaches and the Resident Academy athletes.
The Regional Athlete Academy Head Coaches will select their Regional Team from the squad, based on performance in camps and competitions throughout the year.
The Regional Athlete Academy Teams will compete in the U.S. Regional Academy Team Final - an event consisting of individual and tag team sparring, and individual and team poomsae to be crowned best region in the country
Regional Athlete Academy Squad athletes will receive exclusive apparel
Regional Athlete Academy Team Members will receive an exclusive team dobok and warm up.
Director of High Performance May Spence said: "The coaches we will name as Elite Regional Athlete Academy Head Coaches have all proven they can produce athletes suited to the modern game and to the incredibly tough full-time environment, and we're excited to bring such a talented and diverse group on board. We'll work with them to select their support teams, and are always looking for talented coaches who understand the pathway to international success - we are here to build a solid structure that creates champions, a long term policy that is already beginning to bear fruit after too many years of relative failure on the world stage".
USATKD CEO Steve McNally said: "When we started on the Academy project a couple of years ago we expected it was the long term future of the sport in the United States, and we've seen nothing to change that opinion. The benefits of training regularly and intensely with other amazing athletes are massive, and it's really exciting to see athletes step into that environment and visibly grow in confidence and ability the more they are embedded into the experience. We're working hard to expand both in size and location as quickly as possible - we want every athlete in the country to have access, and now, through the Grand Prix Series, the door is wide open. All you have to do is walk through it!'
We just completed round 1 of Talent ID and have made Residency offers to six more amazing athletes who graduated through the first Talent ID process and then the Academy Athlete Accelerator Camps that ran through Covid times. We'll announce those names as soon as the contracts are signed. We're also making offers to junior athletes who aren't ready or able to make a full time commitment yet, to train with the residents as often as they can.
We are building depth - they said it wasn't possible in the United States, but U.S. athletes are proving their doubters wrong! By the end of this month we'll have 15 funded athletes, 14 full time residents and at least six additional juniors training with the Academy as much as possible. Our goal ultimately is 32 full time athletes - four in each Olympic Weight Category so we're over halfway already!
If someone is telling you 'this program isn't real' do yourself a favor and ask one of the athletes who is living their dream right now for the real story… That conversation might just change your life!
The door is always open to every athlete, always. You just have to knock. U.S. Grand Prix is your next opportunity.
Let's go America! The Championship Season starts soon!
#dominatein28 #momentumgeneration