Welcome to the 2021 USATKD CHAMPIONSHIP SEASON!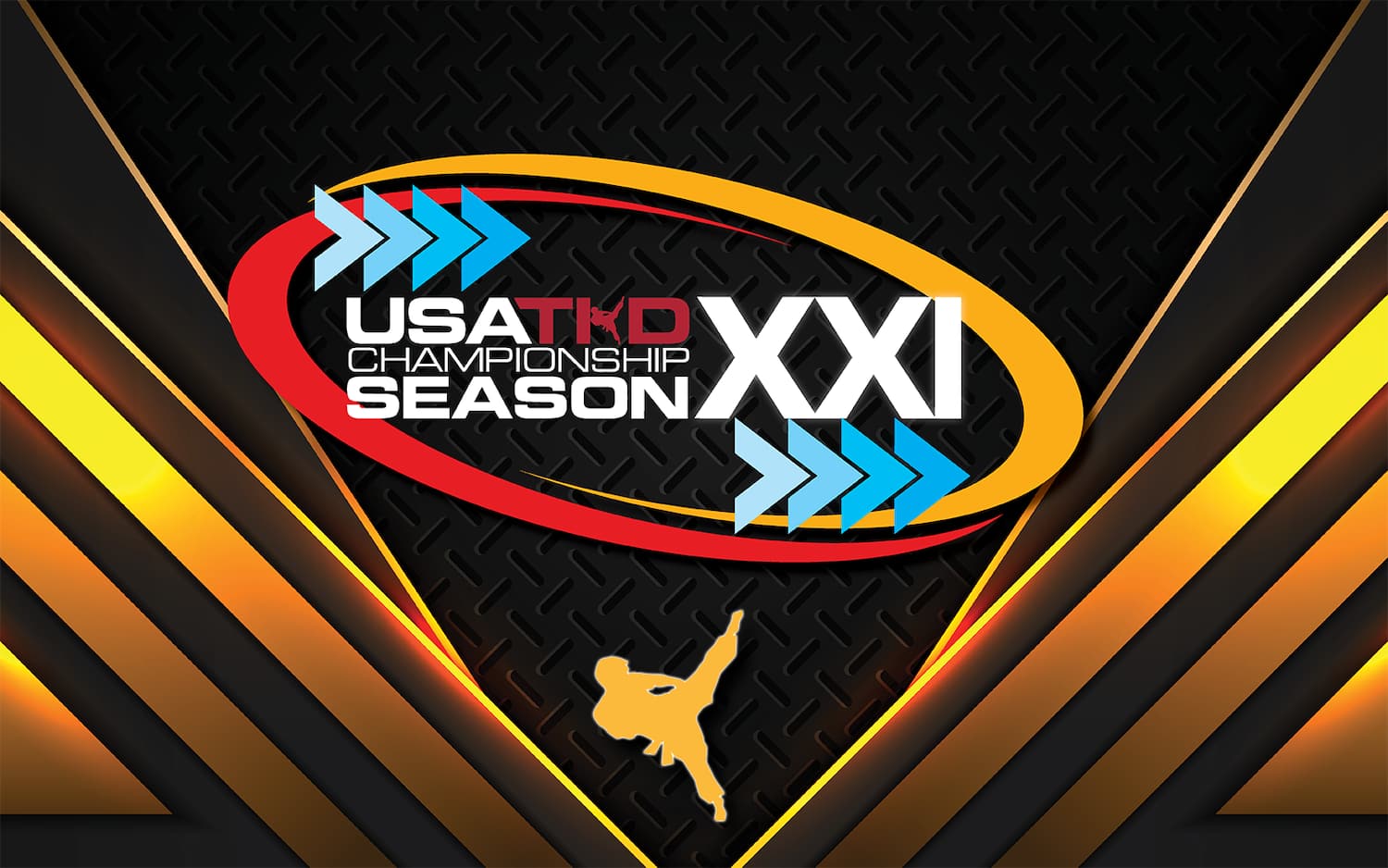 (March 22, 2021) - Ready to get back to competition? We are! In 2021 USA Taekwondo is launching an exciting new concept for our sport – the Championship Season. A series of high quality, professionally produced events that will elevate the experience of all Taekwondo competitors - whether you are a fight fanatic, a poomsae pro or a board breaking beast! It doesn't matter if you are a color belt just getting started on your journey, or a seasoned and battle scarred black belt - all are welcome, and all will find a level of competition suited to their skills.
Each year the season will follow the same structure - one that is familiar to us all who watch college and professional sports - with an off season, pre-season, regular season and post season cadence that allows athletes to peak at exactly the right times, but also rest and recover from the grind. You can find more details by clicking on the document below:
-----------------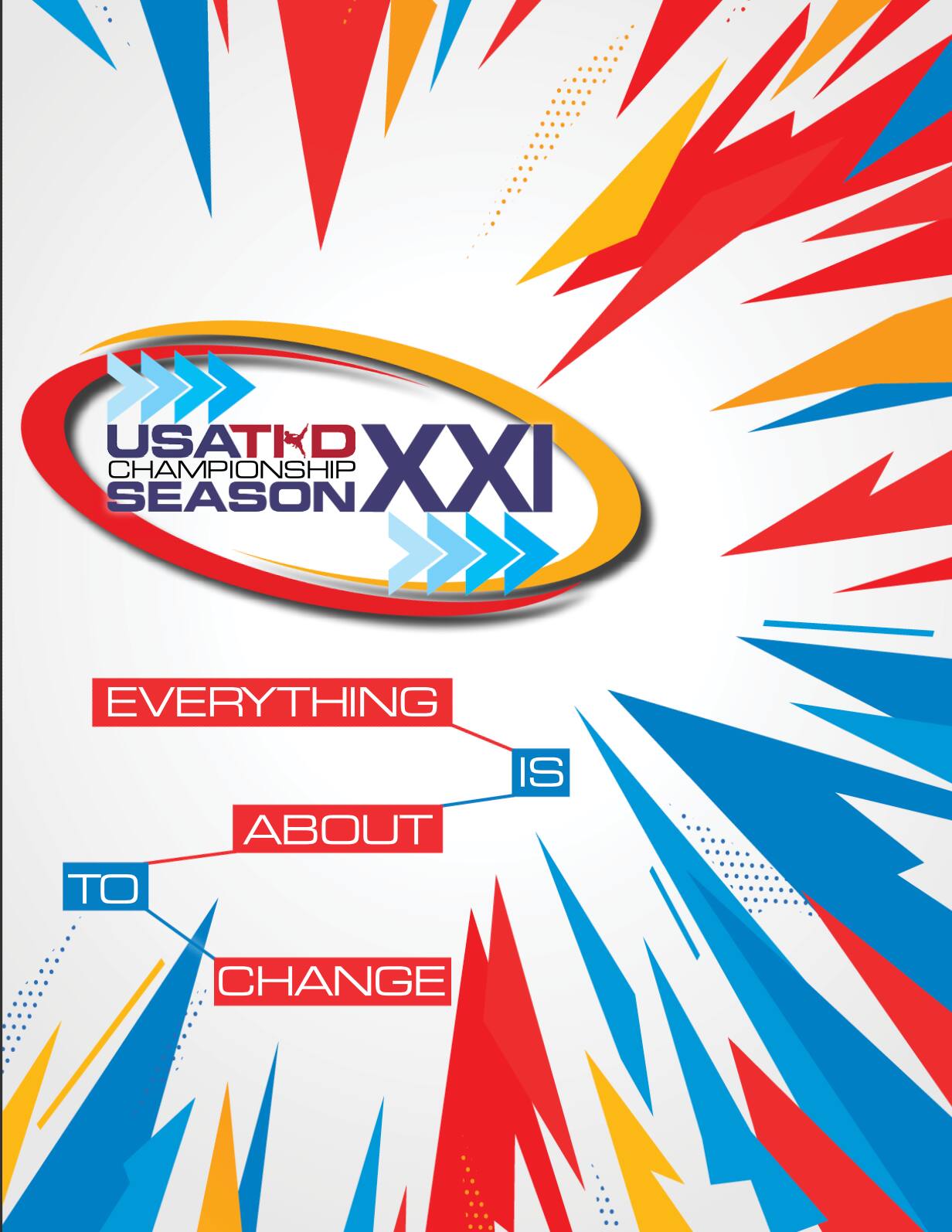 (Click on the image to view the document)
-----------------
Obviously due to covid, the 2021 season is curtailed, but 2022, 2023 and beyond will follow the full structure.
Coming out of covid doing the same old thing would be a massive missed opportunity, and you know us by now, right? We're just not wired that way. We're going to keep pushing forward. Being better. Encouraging more.
Both of ourselves and our TKD community. Why? To get our athletes to the top of the podium as often as possible – USATKD is a proudly 100% athlete first organization.
It's the perfect time to take the next step with events.
In 2021, as part of the Championship Season, we're introducing the U.S. Grand Prix Series. This is a new, high quality event series culminating in the U.S. Grand Prix Final - a brand new Major Tournament on the National Team Pathways – the fairest, most transparent and most selection process in the entire Olympic movement. It's another chance to nail down that Team USA spot through securing Dominant Athlete Status – the ultimate accolade and your guarantee of National Team status.
For 2021 only, and because the State Championship season was postponed due to Covid, the three Grand Prix Series events will not just see the medal winners progress to the Grand Prix Final in post season, but will see all competitors qualify for the National Championships in San Antonio in August.
Additionally, we're even opening up every event to non-members! Not just in 2021, forever! Just remember that becoming a member will save you big $$$s, with discounts on event registration, University education, merchandise, and year round secondary medical insurance.
And excitingly, USATKD athlete members will get to skip registration and go straight to weigh-ins at all USATKD run tournaments, which is a huge quality of life improvement for our valued members! Registration will be open shortly for the Grand Prix Series and National Championships, with great deals for early registration. We'll be gathering the most asked questions, and if necessary will publish an FAQ in the next week or so.
2020 and the first half of 2021 was a nightmare. The second half of 2021, and the future, have never looked brighter.
We'll see you on the mat, it's time to get to work!
2021 Regular Season Events
2021 US Grand Prix Series
(Open to all athletes, you may only enter local event (see event packet for your region). Para and able bodied. For Black & Color Belt, All Disciplines & Ages)
U.S. Grand Prix - West: The Mirage, Las Vegas - June 11-13, 2021
U.S. Grand Prix - Central: Forth Worth Convention Center, Fort Worth - June 18-20
U.S. Grand Prix - East: Venue TBA, Greenville South Carolina - June 25-27
2021 US National Championships
(Open to all athletes who competed in Grand Prix Series. Para and able bodied. Black & Color Belt, All Disciplines & Ages)
U.S. National Championships: The Alamodome, San Antonio, Texas - August 5-8, 2021
2021 Post Season Events
2021 US Grand Prix Finals
(Medalists from Grand Prix Series & Nationals & top ranked athletes invited. Para and able bodied. Black & Color Belt, Sparring & Poomsae only)
U.S. Grand Prix Final : Location TBD - September 2021
2021 US Grand Slam Series
(Top 16 athletes in each division of the U.S. National Ranking sponsored by Tusah will be invited to compete. Para and able bodied)
U.S. Junior Grand Slam- sparring: Colorado Springs - November 2021
U.S. Cadet Grand Slam - Sparring: Colorado Springs - November 2021
U.S. Poomsae Grand Slam - Junior & Cadet: Colorado Springs - November 2021
U.S. Senior Grand Slam - sparring: Colorado Springs - December 2021
U.S. Poomsae Grand Slam - Senior: Colorado Springs - December 2021